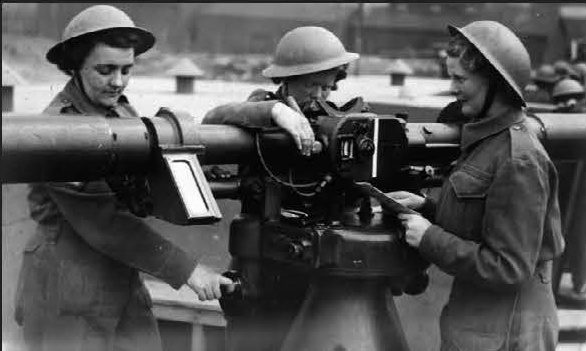 The silent sacrifice of New Zealand women during World War II and their service in New Zealand and overseas is often overshadowed by that of our war heroes.
Historian and author Renée Hollis is searching New Zealand for untold stories from this Silent Army.
After the success of her book Voices of World War II: New Zealanders share their stories (Exisle Publishing), she is now working on a social history project focusing on the experiences of New Zealand women during World War II, immersing herself in letters and diaries from women who helped keep the home fires burning or served overseas.
'I am looking for stories that have never been shared before that will give the reader a real insight into what women's lives were really like during World War II,' she said.
Sources could include those who can recall childhood memories of wartime, mothers raising children while their husbands were fighting overseas, volunteers, land girls, women who worked in the factories as well as the Red Cross, the Women's Auxiliary Army Corps (WAACs), the Women's Auxiliary Air Force (WAAFs), the Women's Royal Naval Service (Wrens) etc.
She is also very interested to hear about the experiences of New Zealand women who served overseas as nurses, pilots, ambulance drivers or entertainers etc.
Letters and diaries must be submitted by June 19, 2022.
Material can be emailed to Renée at this address:
newzealandsilentarmy@gmail.com
Or letters, diaries and photographs can be posted to:
Renée Hollis
P.O. Box 85, Nelson 7040
* Please make sure that you include a return address.
** Renée understands how precious these items are and will take great care of them.
After she has read the material, she will return all items via courier.