Times Media is a long-standing, independently-owned publishing company based in East Auckland.
Founded in 1972, it publishes an award-winning community newspaper – the Times – as well as monthly lifestyle magazines, EastLife, SOUTH and Rural Living which have also won their share of industry accolades. In addition, the company's raft of annual publications includes three Design & Build magazines – South East, Franklin and Waikato with North and West in the pipeline – as well as three comprehensive Settling In guides for new residents in Auckland East, South and Franklin.
Also visit our award-winning website www.times.co.nz for local news as it comes to hand.
CONTACT
Phone: 09 271 8000
Howick Office: 10 Central Terrace
Pukekohe Office: 151 King Street
Times Newspapers
The award-winning, Times knows the local community like no other. Distributed weekly to over 55,000 homes throughout Howick, Pakuranga, Botany and Ormiston. Our loyal readers and advertisers have ensured that after 47 years the Times remains firmly established as the 'go-to' publication for every aspect of local community news – from politics to pets and everything in between.
Times Online
Times Online reaches a huge targeted audience of over 75,000 views per month. www.times.co.nz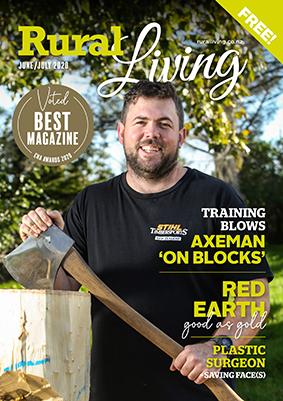 Rural Living
Recently won Best Magazine at the CNA Awards 2020. Rural Living is distributed monthly in and around the Franklin area.
Eastlife
A recent award recipient at the 2020 CNA Awards. This lifestyle publication is distributed throughout East Auckland at the start of each month.
Settling In East
A guide for new residents in East Auckland.
Settling In Franklin
A guide for new residents in the Franklin area.
Settling In South
A guide for new residents in South Auckland.