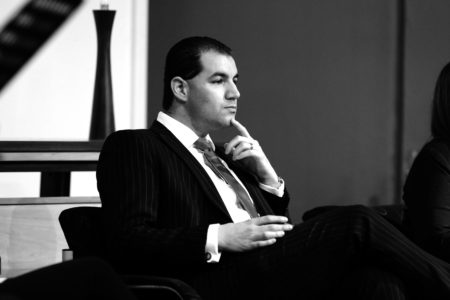 The Serious Fraud Office (SFO) is declining to comment on why the criminal trial of the four men accused in the National Party donations case is not going ahead in September as previously scheduled.
A staff member at the Auckland High Court told the Times on August 3 the trial has been adjourned and no future date for it to begin has been set.
Disgraced former Independent Botany MP Jami-Lee Ross and his fellow co-accused Yikun Zhang, Shijia Zheng, and Hengjia Zheng were set to go on trial at the High Court on September 6.
The SFO laid charges against Ross and the three businessmen in January 2020 over two large donations made to the National Party.
A donation of $100,000 was made in June 2017 and one of $100,050 in June 2018.
The Crown alleges the two donations were split into smaller amounts so the identity of the donor or donors was not disclosed in the National Party's annual return of party donations.
Ross, Zhang, and Shijia Zheng each face two charges of obtaining by deception.
Hengjia Zheng faces one charge of obtaining by deception and one charge of providing false or misleading information.
The Crimes Act 1961 states the charge of obtaining by deception carries a punishment of up to three years in prison.
The four defendants pleaded not guilty to the charges in February 2020.
The SFO's prosecution is being led by barrister Paul Wicks QC assisted by John Dixon QC.
Ross is represented by defence lawyers Ron Mansfield QC and Hannah Stuart.
The legal saga began in late 2018 during Ross's falling out with, and subsequent expulsion from, the National Party.
He accused then-party leader Simon Bridges of breaching the Electoral Act in relation to a large donation made to the party.
Bridges denied any wrongdoing and said Ross was a "terrible person".
"He [Ross] has defamed me and he is a liar," Bridges said.
On October 15, 2018, Ross wrote on the social media platform Twitter: "When I started to become expendable, I confronted him [Bridges] with evidence that I had recorded him discussing with me unlawful activity that he was involved in.
"Working on his instruction, he asked me to do things with election donations that broke the law."
The next day, on October 16, Ross published photos on Twitter he said were taken at a fundraiser on May 21, 2018, where Bridges was allegedly offered the $100,000 donation.
"He [Bridges] called me later that evening with instructions to collect the funds," Ross wrote.
Bridges said Ross should take the allegations to police, which he subsequently did in October 2018.
Police investigated the matter before handing it to the SFO in March 2019, with criminal charges being laid against Ross and the three businessmen in January 2020.
Ross publicly released a statement after the charges were laid against him and his three co-accused.
"My decision to notify the authorities was not just because I had been the victim of broken promises made to me by Mr Bridges, but because I considered that there was an issue that needed to be openly and honestly addressed for the benefit of the country," he said.
The SFO declined to comment on the trial's adjournment.