Deputations pertaining to a new two-metre water polo pool at the aquatic and leisure centre at Barry Curtis Park, a petition for permanent cameras to be installed at Eastern Beach and a proposal to create a water sport facility at Bucklands Beach were on the agenda at the inaugural meeting of the new Howick Local Board.
The chairperson Adele White, on behalf of Lorraine Neil, presented a petition containing 89 signatories asking to have permanent cameras installed on The Esplanade, Eastern Beach.
The comments of the signatories in the main argued for the need of said cameras as a result of alleged on-going anti-social behaviour and repeated incidents of theft and alcohol-related issues in the area.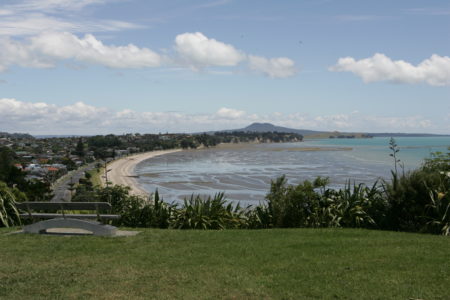 The board moved to request the Community Empowerment Unit to consider the petition.
A deputation from Terry Logan on behalf of Mountfort Park Water Polo Club was heard.
Mr Logan asked for consideration for a two-metre pool to be part of the new aquatic centre at Barry Curtis Park.
Mr Logan believes the provision of a pool with adequate depth for waterpolo would be of significant advantage to the local community.
Melissa Bland, principal of Te Uho o te Nikau Primary School, addressed the board with concerns for pedestrian safety of school students. The school is pushing for a temporary pedestrian bridge to be built on Flat Bush School Road while a decision is made on building a long-term full vehicle/pedestrian bridge.
Currently students as young as five have to cross a narrow bridge with no footpaths. Howick Local Board will request Auckland Transport staff provide advice to the local board on feasibility.