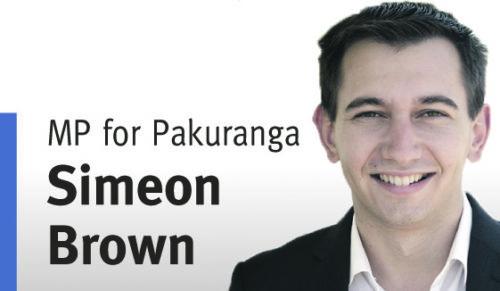 Many of you will now be aware of the proposed closure of the Howick Police Station following Auckland Council's decision to sell the land the station is located upon.
This is disappointing news for our community. Community policing is often an undervalued part of the way our police interact with us and keep us safe and, if this station closure makes it harder for them to do their job, we will suffer for it.
We are fortunate to have had a fantastic team of community constables taking care of our area, who regularly go out of their way to support victims of crime, engage with residents and businesses on law-and-order issues and provide a friendly police presence in our area.
Without Howick Police Station, the distance between Police HQ in Ormiston and its farthest suburbs, such as Bucklands Beach and Pakuranga Heights, becomes a lot larger and the community will be right to wonder what impact this will have on their safety.
I recently met with the Counties Manukau District Commander Jill Rogers to discuss and express my concerns with the closure of this station. I was pleased to hear that police are actively considering options to retain a community presence elsewhere in our Howick community, and I will be pushing for this to happen.
I strongly believe in the work our community constables do and it is vital they continue to have a local base to operate out of. I look forward to working with police over the coming months to ensure this can be the case going forward.
(Botany MP) Christopher Luxon and I will also be holding a public meeting to discuss this proposed closure and invite you to attend to hear directly from Acting Counties Manukau East Area Commander Colin Higson about the future of our Howick Station and to have your voice heard on this incredibly important matter.
The meeting will be held on May 25 at 7pm at the Howick Bowling Club, 33 Selwyn Road, Howick. We look forward to seeing you there.
* Simeon Brown
MP for Pakuranga