This year Midnight Madness had a record crowd, due to the local advertising and out of area promotion.
The village had a variety of entertainment throughout the evening – new performers plus the old favourites  entertained the  young and old.
Popular as ever with all ages was the traditional Christmas lights, toys and the snow cave at Fencible Drive, put up by Howick Lions–a place where kids, adults and all cultures shared and celebrated the joy of Christmas.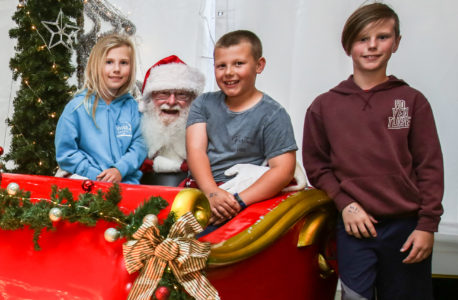 Santa popped in for a few hours, meeting and greeting his fans. If you missed him, he will be back on December 15-24 from 7pm-10pm.
The highlight was the rich tradition of switching on of the colourful lights of the Christmas tree on Stockade Hill where hundreds had gathered to see it light up. The hill came alive with live music and dance performance by Red Studio that kept the audience amply entertained.
The beautifully-decorated Christmas trees from the schools, kindergartens and  local groups were a nice touch, and will be on show until Christmas Eve bringing colour and festive cheer to Picton Street.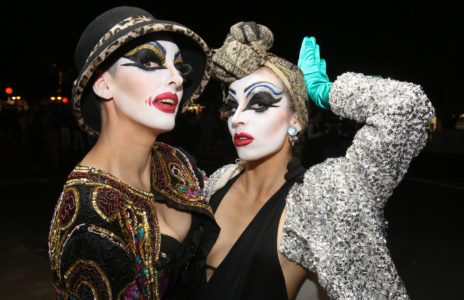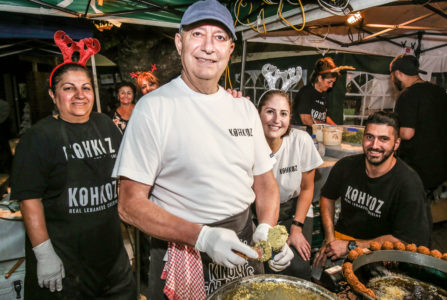 The retailers had a great evening also, and they tell me the customers were in a real festive mood. Congratulations' Howick Business Association, Howick Local Board  and all those involved on a fantastic Midnight Madness 2018.
Police update:
Police staff were present and patrolled throughout the Midnight Madness event last Friday. Sergeant Brett Meale says police responded to three related disorder incidents, all involving youth. Each time, police were able to move the group on without incident, he says. Two young people were taken home by police but overall police were pleased with the behaviour at the event. The vast majority of the community enjoyed the evening's activities.