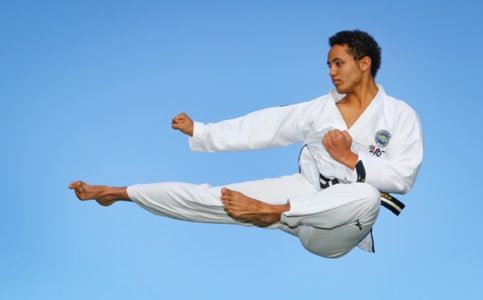 Samuel MacKay has competed in Taekwon-Do since he was 12-years-old.
Now, he's off to the International Taekwon-Do World Championships, held in Ireland from October 9-15, as a New Zealand representative in the under-18 category.
Despite turning 18 later in January, the Beachlands resident qualified for the under-18 team at the time of qualification, which was the beginning of January.
Alongside his taekwondo achievements, Samuel is enrolled in his first year of engineering studies at AUT University, maintains a part-time job to raise money for sporting trips and is a cellist in the Auckland Youth Orchestra.
He picked up the sport when he was eight years old, thinking it would be "cool to try", and a decade on, he's stepping onto the world stage to compete against the best in the sport.
"Taekwondo has been something that has not only kept me fit, but has been an amazing discipline, helping with all aspects of life," he said.
"It is an honour to be selected in the New Zealand team and this opportunity will be an amazing experience for me. I have already learnt so much. It means so much to me to represent my country in the sport that I love."
Since then, he's competed in both national and international tournaments, competing last year at the World Cup in Budapest, Hungary, and now he's hoping to raise $5000 for the trip to Ireland.
To read more about Samuel's trip or donate, visit http://isport.org.nz/campaigns/samuel-mackay-tae-kwon-do/.