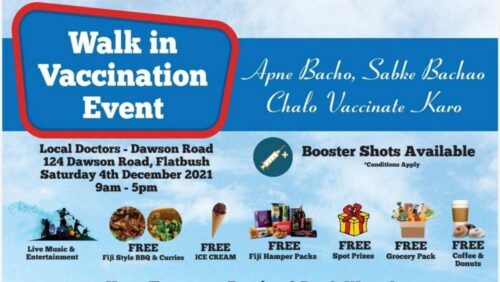 Local Doctors in Flat Bush will be offering a free walk-in vaccination drive tomorrow.
The event will be on Saturday December 4 from 9am – 5pm on 124 Dawson Road with a wide range of free foods and items and live entertainment/music for those getting their jabs.
Free food and items will include Fiji Style BBQ & Cuisine, ice cream, Fiji Haamper packs, spot prizes, grocery packs and coffee and desserts.
Foundation president Krish Naidu told media outlet Stuff that the event is open to all.
Where: 124 Dawson Road, Flat Bush
When: Saturday, December 4, from 9 am – 5 pm.