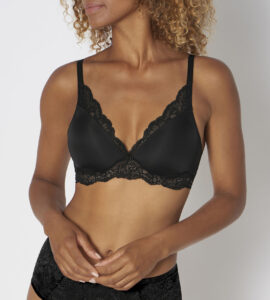 It's time to treat yourself to new bra.
Did you know that 80 per cent of women are wearing the wrong size bra?
A great fitting bra does a number of things.
It's more comfortable, it makes your clothes look more flattering, improves your posture and it can give you more confidence in how you look and feel.
Getting fitted in-store at Lily Whyte Lingerie doesn't have to be scary. Their bra-fitting experts are super friendly and knowledgeable and want to make the experience as stress-free as possible for you.
On Thursday May 12 Lily Whyte Lingerie has Sue McKeown from Triumph joining them in-store from 10am-2pm. She will be happy to help you with your fitting.
Lily Whyte Lingerie is a Ministry of Health approved supplier of breast prosthesis and bras.