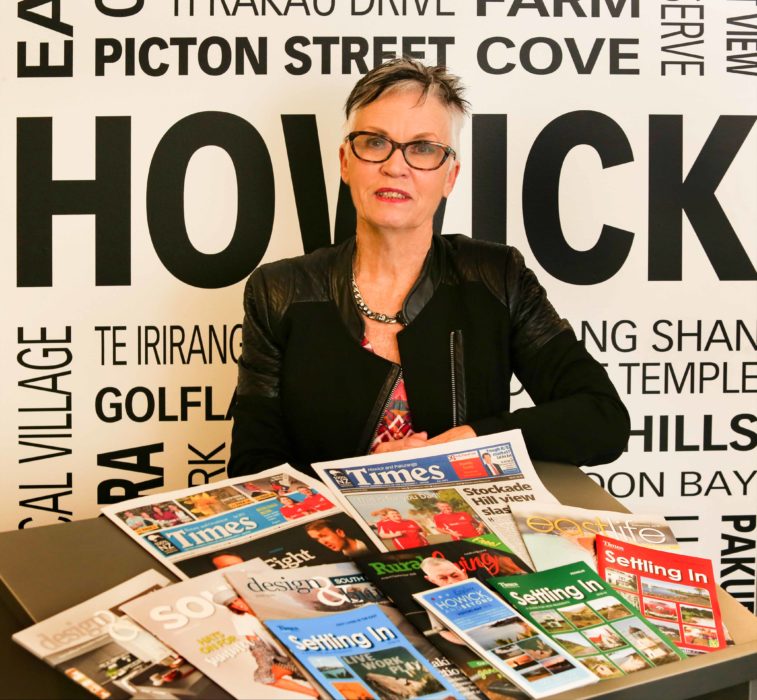 The Times -100 per cent Kiwi-owned – has served this community for 48 years and will continue to do so during these extremely difficult times. Covid-19 has affected 155 in New Zealand but with no deaths as yet. And now NZ is about to head into lock-down for four weeks.
Managing director REAY NEBEN shares her thoughts.
As the only true local media company in this area, I would like all our readers to be assured that we will do everything possible to bring you the local news first – and hopefully in print depending on whether New Zealand's alert level.
Just recently we took back doing our own distribution and I must say the response from readers has been massive.
We now have a waiting list of children and families who want to be part of the delivery and also making sure this paper gets into homes. Of course, there are still a few pockets but these are small.
We will support our print version with up-to-date information via Times online (www.times.co.nz) and you'll also have access to news and information on the East Auckland App.
The company will continue to send out newsletters to our database and this is something you could register to receive by visiting our home page at www.times.co.nz.
This is a new era with so much uncertainty for all local businesses and unfortunately we are no different. We have no big media parent company to support us, just our community.
We have a responsibility to inform this wonderful community and help all we can.
We have been in business with the paper for more than 48 years and this community has embraced having their very own paper dedicated to local news and supporting all manner of local events.
Over the years we have supported many great initiatives like the Howick Santa Parade which we organised until a couple of years ago and sponsored many groups including the Pakuranga Rugby Club.
Now is the time that we all really need to support this local business community as we all struggle with this virus.
Be safe.