The Sanitarium Weet-Bix Kids TRYathlon series is back in full force this season and setting the stage for the next generation of Kiwi kids giving it a TRY.
More than 2800 youngsters from across central east Auckland are expected to swim, bike and run their way to the finish line at Point England Reserve and will be awarded a special medal by their Kiwi sporting heroes.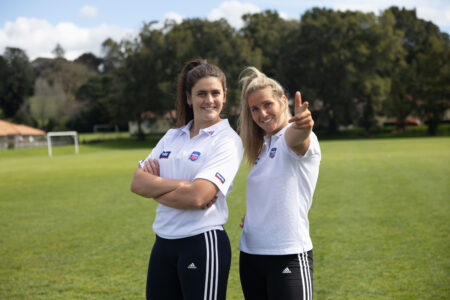 The event kicks off with a free breakfast of Weet-Bix, Anchor Lite Milk and Wattie's fruit at the Weet-Bix Better Brekkie Breakfast tent.
The series has been running since 1992 and to date has seen over 475,000 Kiwi tamariki give it a TRY. Participants can enter as an individual or as part of a team of two to swim, cycle, and run their way around age-appropriate courses.
Registrations for 6 – 15-year-olds are open now at tryathlon.co.nz and remain open on the day of the event, or until spaces are sold out prior.
In locations where there are no physical TRYathlon events, kids can enter the Sanitarium Weet-Bix Kids TRY Challenge to complete a personal challenge anytime, anywhere at trychallenge.co.nz.
WHAT: Sanitarium Weet-Bix Kids TRYathlon. WHEN: 9am, Sunday, March 24. WHERE: Point England Reserve, Point England.