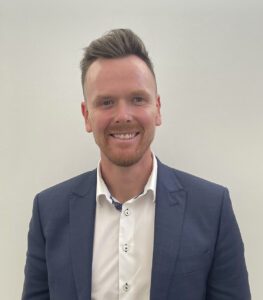 One of Pakuranga's oldest primary schools is undergoing massive changes, beginning with the appointment of a new principal.
Taking the helm at the beginning of term three, Bryce Mills has wasted no time in shaping the future of the institution.
Coming from Auckland Normal Intermediate as deputy principal, Mills says he was excited by the challenge to grow Riverina School.
And that he has, with the student body increasing from 93 to 106 in just one term. He looks to continue on the path of growth with the school's capacity to accommodate between 350 to 390 students.
Mills believes in fostering a "smaller family vibe" where every student is known by name, and their families are intimately connected to the school's community.
"I know a lot of parents are moving towards a more intimate school because they feel that sometimes their kid can just be a number and get lost in the system.
This approach sets the school apart as it ensures that students are not just numbers lost in the system, but individuals with unique learning needs.
Riverina School, located on Millen Ave, just 100-metres from the Pakuranga Highway, has some unique offerings on the horizon.
This includes the appointment of a dedicated music specialist who will teach students how to read and understand sheet music, a rarity in primary education.
Mills is also looking to offer different languages such as French and Mandarin as Riverina looks to become the only primary school in the area participating in the International Baccalaureate (IB) programme.
The decile three primary offers free stationery and Chromebook computers to all new enrolments, alleviating financial burdens on parents.
The school boasts impressive facilities, including a rugby field, soccer field, playgrounds, turf areas for various sports and even a solar-heated swimming pool.
Mills says the school has struggled to retain students due to the construction of the Eastern Busway on the Pakuranga Highway.
As a result, Riverina is accepting enrolments from in and out of zone students, year-round.
The school's multiple upcoming open days in term four promise to showcase its vibrant community and amenities.