Police have arrested and charged a man with murder following the violent killing of east Auckland woman Elizabeth (Ying) Zhong.
Zhong, 55, was found dead inside her vehicle on November 28 last year.
Her Land Rover had been parked in Roadley Avenue, Sunnyhills, a short distance from her three-storey Suzetta Place home.
The last confirmed sighting of the businesswoman was at about 4.30pm on November 27.
On February 12 Counties Manukau Police publicly announced the arrest of a 47-year-old man in relation to Zhong's death.
He appeared in the Manukau District Court the same day.
A court charging document seen by the Times states police believe the man killed Zhong in Sunnyhills between November 27 and November 28 last year.
His occupation was not stated on the document.
News media reported the man was granted name suppression during his court appearance.
He was remanded in custody and is scheduled to appear next at the Auckland High Court on March 10.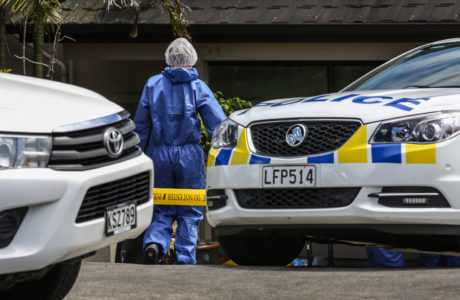 Detective inspector Shaun Vickers led the inquiry into Zhong's killing, named Operated Attina.
"We know the community expected police to get on with the investigation and bring about justice for Elizabeth," Vickers says.
"From the outset of this investigation, the team of detectives working on Operation Attina have worked diligently to bring about a result in this case.
"We hope this will bring some reassurance to the community and Elizabeth's family."
Following Zhong's death, police publicly appealed for sightings of her Land Rover in the days leading up to her disappearance.
Investigators conducted an area canvas and spoke to her family, friends, and associates.
Members of a specialist police forensics team wearing white hazmat-style suits were seen working in what appeared to be her property's kitchen as an armed officer stood guard in the driveway.
Police have described Zhong's family as being "devastated" by her death.
She was the director of the company Digital Post Limited, which is based in Epsom, central Auckland.