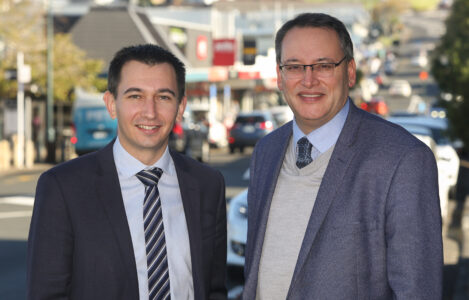 The current Government's move towards centralising healthcare and abolishing the District Health Boards (DHBs) will fail for several reasons, a National MP says.
National Party MP and former general practitioner Dr Shane Reti – and fellow MP for Pakuranga Simeon Brown – visited east Auckland last week to discuss the Government's health reforms and the effects it would have on local communities.
On Friday May 3, Reti and Brown had meetings at Bucklands Beach Yacht Club and Superblues in Howick, then visited medical centres East Health Trust and Crawford Medical.
In a sit-down with the Times, Reti says his visit to east Auckland allowed him to, firstly, have the opportunity to speak with people and understand what their needs are and, secondly, "to present a plan to what a future to health in the National Government will look like".
"First of all, that centralisation of healthcare to Wellington, the 'Wellington knows best' theme if you like, is not right. Local communities know best, that's why DHBs were created in the first instance to get a more local sense of health needs.
"What it (centralisation) will do is build layers and layers of bureaucracy. The gap between patient providers and the health minister will be even longer. We want to talk about the language of outcomes – we'll set targets and hold ourselves accountable for those outcomes."
The real clincher, Reti says, is that any health system that is not based on health needs will fail. "This is a health system that is based on the Treaty response."
The scrapping of the DHBs will result in, like many other communities, east Auckland's local voice being taken up into a Northern Region, he says.
"What it means is that your local voice will first be centralised to a region, and the second down to Wellington. What suits people here in the east will be made in Wellington, not locally.
"Additionally, local health providers that are exhausted with this change need stability."
Reti says that if the National Party is elected in 2023, they wouldn't contemplate putting the DHBs back in its current form.
"The sector's tired, they're hammered," he says.
"We'll stabilise the sector and see where we'll land and then we'll look at how we'll build the health workforce and the morale.
"What we will do is absorb the Maori Health Authority back into the Ministry of Health in a really strong Maori health directorate, under the direct purview of the lead minister, because we do need to attend to their needs, they are real."