Considering the unprecedented times we are living in, it's all about expecting the unexpected.
Harlequin Musical Theatre and StageAntics will be presenting Expect the Unexpected 2.0 – a unique night of cabaret entertainment featuring a line-up of eclectic music performed by local talent on August 13.
It promises to be an evening where nothing is as expected, much like the year 2020.
"Our cast love the opportunity to collaborate and work through new and surprising ways to entertain our audience. It's been a great way to let loose those creative ideas locked away over the last few months," says director Emma Bishop.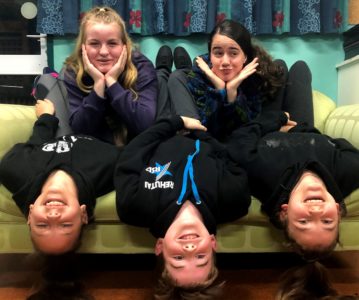 The original season of Expect the Unexpected in 2017 sold out, with BroadwayWorld NZ noting "the concept is not easy to do but was achieved and delivered with aplomb."
With only three shows at Harlequin, Expect the Unexpected promises to be a great night out.
Sadly, Covid-19 pushed out all scheduled shows at Harlequin Musical Theatre for 2020. Funds raised from this cabaret will ensure this hub of musical theatre excellence can continue to provide entertainment in the eastern suburbs.
The season runs from Thursday August 13 and there are three shows only. All tickets are $25. Show dates August 13-15. Group booking discount available.