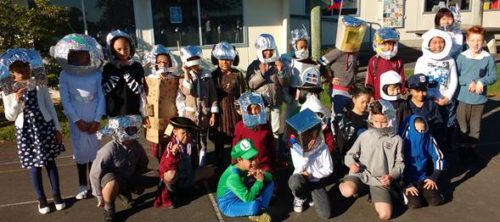 Characters from the literary world came to life at St Mark's Catholic School's Book Fair Parade on Wednesday morning.
Superheroes, fairies and wizards came out to play, alongside aliens and witches, but by far the biggest favourite of the morning was Clifford the big red dog.
Creativity and team spirit were at the forefront of the morning with staff and students "dressed to spell".