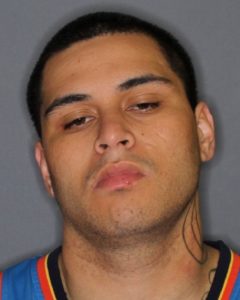 The mother of the man wanted by police after the death of 22-year-old Chozyn Koroheke is urging him to hand himself in.
Ms Koroheke, a mother of two, was fatally shot at close range on the evening of Tuesday 4th April in Pakuranga.
Turiarangi Tai, 22, is evading police and has not been seen since the shooting. He is considered dangerous and potentially armed. He has contacts in Waikato, Auckland and Bay of Plenty and should not be approached.
Tai's mother, Susan, has publicly appealed to her son to turn himself in to police in a video posted on the Counties Manukau Facebook page.
In the video, Tai's mother says she is concerned about her son's safety and promises to stick by him.
"Please come forward. We love you, we miss you, we want to keep you safe," she says.
"I'll be with you every step of the way, if you need me to come with you into the police station.
"Please son, come forward."