It was a swirl of colour, music, dance, prayer and festivity as the Indian Dandiya and Garba Nite hosted by Art of Living Foundation at the Point View School was packed to the capacity.
Young and old women in colourful skirts danced the night away. Neelu Taore, an Art of Living teacher, said it was a free event prior to the festival of lights, to get the community together.  Art of Living Foundation is a volunteer based humanitarian organisation with branches in 156 countries.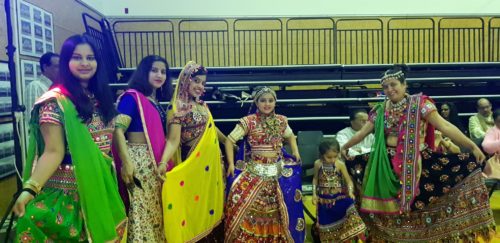 Also spotted at the event were politicians Simeon Brown, Jami-Lee Ross and Howick Local Board members and local election candidates Peter Young, Nivedita Sharma Vij and Kharag Singh mixing and mingling with the crowd. Its election time and they certainly were made their presence felt, urging people to vote which a good thing is considering most people said they hadn't voted or couldn't be bothered.