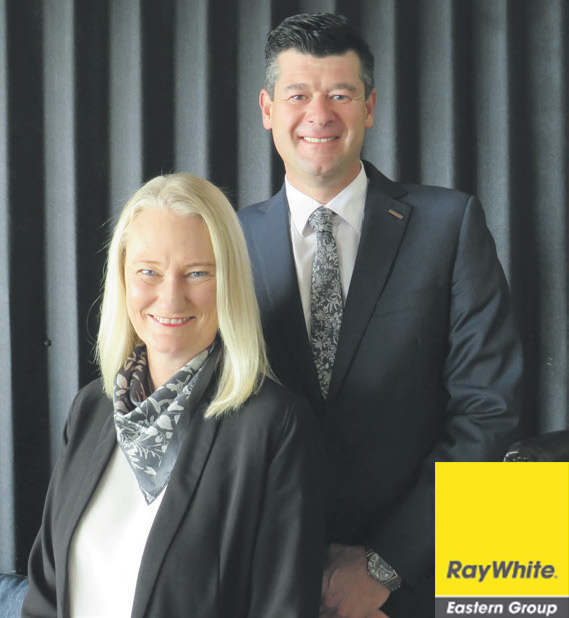 After what has felt like a property drought with declining prices and a generally flat marketplace it seems like we are beginning to feel a positive change in the Eastern Beaches property market.
Inquiry on our listings has increased and in turn, this means we are excited to be meet- ing more buyers through our open homes. We have seen confident first-home buyers with talk of interest rates levelling, indicating that we are not going to see increases in interest rates. Also, the easing of banks' lending criteria is helping some buyers with the prices being more affordable than they were two years ago.
We are hearing from buyers that they don't want to wait any longer to either climb onto the property ladder or make that life- style change. We are also witnessing first-home buyers at the lower end of the market- place beginning to make an impact. Buyers' confidence is rising.
The property market seems strong with more registered bidders each auction and properties selling, if not under the hammer, shortly after with multi-offer conditions.
An interesting insight that we are observing most recently is that properties listed for auction are having auctions bought forward which we have not seen occurring since the high times of the market booming.
Supply and demand have always been a sure sign of a market changing, when we are seeing higher numbers of buyers in ccompetition for a property because their options are fewer, this speaks for itself. Back-up offers
on properties under contract is another indication of buyers not having as much choice and we are currently experiencing this now. We feel positive, to us, it looks like we are not going backward with property prices any longer. We would suggest we are at the end of falling prices.
In our Eastern Beaches area, we have always had buyers moving in from all over the country and the world. Perhaps we will be seeing more of this soon. We have locals who for generations stay and move around the area upsizing and downsizing, being close to family, and a true community spirit.
Why wouldn't we want to own property in our Eastern Beaches pocket of paradise.