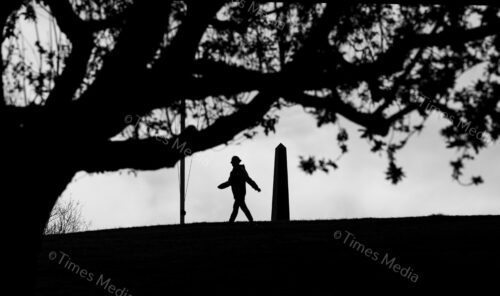 With a tradition of more than 25 years, the annual East Auckland Easter Sunrise Service at 6.30am on Howick's Stockade Hill assumes a new significance this year.
Not only because 2022 is Howick and districts' 175th anniversary year and Stockade Hill is an historic site, but with the easing of pandemic restrictions the outdoor service with plenty of social distancing space will be a safe and special gathering place for the public.
Long-time co-ordinator of the service and Howick 175 Committee chair Rev Dr Richard Waugh says all are welcome.
"Joining in the service, organised by the combined churches through the East Auckland Ministers Association, is a wonderful opportunity for residents to celebrate the truth of the resurrection of Jesus Christ and an occasion to affirm the Christian foundations of the early Fencible settlement with churches having a key role in the early migration of the early families to the district," he said.
"To attend you don't have to be a regular church attender – everyone is welcome."
With the stand-up service being about 40 minutes and usually with stunning views of the sunrise from the east, the Easter Sunrise Service always attracts a good crowd.
This year, in addition to Dr Waugh leading from East City Wesleyan Church, other local Christian leaders taking part will be Pastor Rebecca Green from Elim Christian Centre, Rev Andrew Coyle from All Saints Anglican Church and Pastor Christine Saywell from Eastgate Christian Centre.
The Eastern Sunrise Service is on Stockade Hill in Howick at 6.30am on Sunday, April 17.