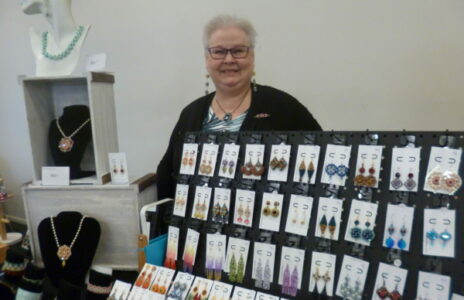 With winter fast closing in, thoughts move towards cosy hats, warm shawls and cuddly toys and jumpers for all the family.
Clever crafters at Classy Crafts Indoor Market provide a great range of unique knitted items suitable for everyday wear or that special occasion.
If you are seeking unique gift ideas, Classy Crafts is a great place to enjoy the vibe in a warm and friendly environment of the Picton Centre.
Artwork by Fiona Clarke, fabulous wood turning by Dave Breski, funky Kooky Boutique jewellery for the young at heart and sophisticated beaded jewellery from Faye Williams are just a few of a wide range of hand-crafted products, and many new crafters.
Classy Crafts is open 9am-1pm Saturday, May 27, and thereafter every fourth Saturday of the month.
Just follow the bright pink signage and colourful bunting to Picton Centre, Howick, opposite Basalt, and behind Bayleys Real Estate.
It's great to shop local and support your local craftspeople.