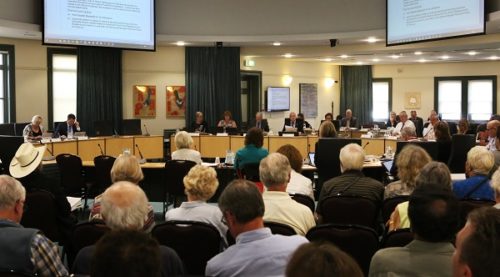 The Howick Ratepayers and Residents Association has presented a petition to Auckland Council to preserve the views from Stockade Hill from intensive development.
A petition with more than 6700 signatures asking the council to revert the area opposite Stockade Hill  to the Single Housing Zone to retain views, was presented to the Mayor and councillors before many supporters who crammed into the Town Hall Reception Lounge gallery yesterday morning.
Gayleen Mackereth, chair of the Howick Ratepayers and Residents Association, told the Times: "We have fought long and hard to protect the magnificent views visible from historic Stockade Hill which is in danger of being permanently blocked  by multi-storey developments.
"This was of one of the largest petitions ever to be presented from Howick  to the Auckland Council."