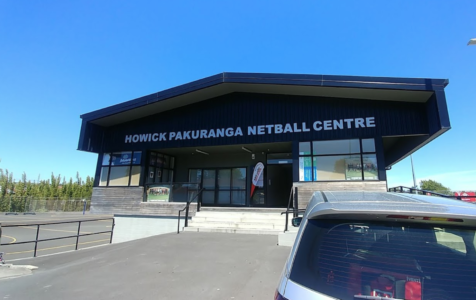 The Howick Pakuranga Netball Centre (HPNC) is set to celebrate its 60th year anniversary this week with a special diamond jubilee event.
HPNC patroness and former president Joan Williams has been involved with netball in the Howick Pakuranga and Counties Manukau districts for more than 57 years and says she is looking forward to attending the upcoming 60 year's celebration.
"I had no idea when enrolling my daughter for netball in 1966 that three years later I would be recruited as secretary for seven years for the Howick Districts Basketball Association, later to become the Howick Pakuranga Netball Association (Centre) followed by another five years as president from 1977-1982," she says.
As far as memorable moments go, Williams says there have been many, from the acquisition of the courts complex and small pavilion at Lloyd Elsmore Park in 1975 to the first Howick Pakuranga representative player, Tracey Eyrl, who was selected for the NZ U21 team in 1981 and later played for the Silver Ferns in 1986.
"The growth of the HPNC, from small beginnings in 1963, driven by the many hours of voluntary work by administrators, coaches, managers and umpires has been exceptional.
"It has always strived to offer quality playing opportunities for its members and provided avenues for development at all levels and is an asset to the community," Williams says.
HPNC president Amanda Dyason says the event is a fantastic opportunity to celebrate the sport within east Auckland's Netball community and reconnect with the many staff, players and volunteers that have contributed in so many ways.
"From 1963 to 2023, the centre has seen many changes both with facilities and the way we play our game," she says.
The centre has a variety of netball offerings in the way of walking netball, boys' netball, no limits, Future Ferns, player development programmes, representative programmes, summer league as well as its main league on a Saturday.
The past few years have been the most difficult for the HPNC in the wake of the Covid 19 pandemic and cost-of-living crisis as well as lack of funding meaning the club is facing a hardship not seen in a very long time.
"We are not only challenged financially but are also lacking in volunteer time due to different priorities in people's lives since Covid.
"This 60th celebration is a timely reminder to us all, as we reminisce and share our experiences and memories at HPNC, as to why netball and our facility is important," Dyason says.
Festivities for the diamond jubilee will kick off on Friday, August 25 from 6pm with drinks and nibbles.
Tickets to the celebration are $20 each and can be purchased by following the link www.hpnc.org.nz/.
"I hope you all enjoy the festivities planned for the weekend and we thank our past and present staff, volunteers and clubs for your continued support, time and energy with everything that you give and do for HPNC," says Dyason.