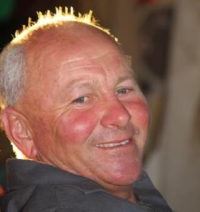 Police have today confirmed that a male found dead on a property in Whitford was missing man John Prangley.
Mr Prangley, 55, left his Whitford address on Thursday, April 13.
Police said on April 28 that he did not take any personal belongings with him and had not made contact with family or friends which was out of character for him.
On Wednesday, police said  they were  at the scene of a sudden death at an address in Whitford.
They did not believe the death was suspicious. The matter will be referred to the coroner.
Mr Prangley's family has asked that they be allowed to grieve their loss in private and do not wish to be contacted by media, a police spokesperson said today.