By Nathan Morton
Pakuranga College student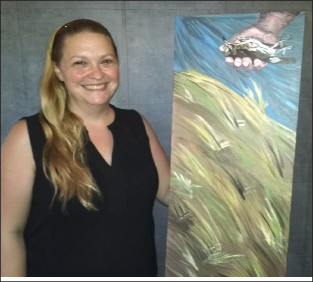 With Easter almost upon us , it's a time for families to take a break from their busy lives and spend some quality time with one another.
There's no better way to do so than to head down to Lloyd Elsmore Park and experience the 'Stations of the Cross', hosted by Cession Community Trust.
The event will be held over a three day period, from Friday until Sunday at the Depot and will host a range of unique exhibitions for the viewing pleasure of the public.
Preparations have been underway for the past nine months as various artists worked together on developing a theme for the exhibition and gallery designs.
"The exhibition's theme entitled 'Staged' will offer a range of artistic pieces from traditional to creative," said exhibition curator DaNae Reynolds.
"It will reflect on universal themes of the Easter story such as betrayal, guilt, injustice and perhaps most importantly, hope."
Artists of all ages will have their masterpieces shown off, and local resident Jewel Turinsky will be returning to host a workshop designed to further develop the painting abilities of budding artists.
"I love working with teenagers in the artistic discovery process," she said.
"There is some real talent in the group and it will be an amazing experience for these young artists to have their art exhibited for the first time."
The exhibition will also provide a cafe on-site for those wishing to hang around for a bite to eat and soak up the relaxed atmosphere.
Starting at 5pm on April 14, a Good Friday service will be held in the exhibition space before the gallery's official opening at 6pm.
The event concludes on Easter Sunday with an opportunity to meet the artists at 5pm, and promises to be an enjoyable and relaxing way to spend Easter this year.