We are indeed blessed with a fabulous location to foster our great community.
No one can deny approaching Howick Village via Ridge Road, passing Stockade Hill and revealing the magnificent vista of the Hauraki Gulf is one of the greatest natural "de-stresses" available.
As Howickians we are so lucky to have this on our doorstep.
When you add the friendly, family-safe shopping centre that is Howick Village, we have a lot to be thankful for.
The Howick Village Association (HVA) is mindful of the role it plays in enhancing this environment for all those living or visiting the area.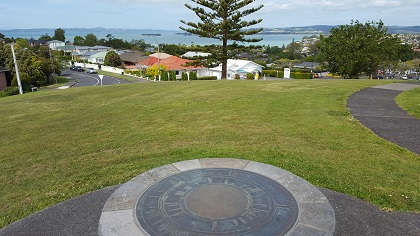 In the last 12 months the HVA, with the assistance of the Howick Local Board (HLB), has invested $35,000 in CCTV cameras around the Village.
Following consultation with NZ Police and the HLB, these cameras are located in areas that will provide the police the ability to view anti-social and/or criminal activity.
In the last few months, activities captured by these cameras has helped solve eight incidences in our Village. As funds become available, the HVA will be looking at adding to the present camera numbers.
Following Eco Day, HVA contributed to;
 E-waste collected 300kg of electronic waste
 82 old mobile phones donated to SwapKit NZ
 Books donated to Poppies resulted in $600+ credited to Stockade Hill Views campaign
 360+ women's clothing items donated to Uplift NZ for distribution in Fiji/Tonga
 2000+ plastic bags to Rawiri Community House for knitting items for needy South Auckland communities
 1500+ hotel products collected by Sowers Trust/Sutton Travel Associates destined for Women's Refuge
 Jammies in June – final count, 526 items donated to Middlemore Foundation
On Saturday at the HVA market, I spoke to one of our local secondary school's business studies groups. They have been provided a stall in our market to develop their business acumen, after being refused at other markets.
HVA is not an organisation just for the businesses of Howick but we see ourselves as helping to add to the great community we have.
We thank our local residents and visitors for their loyalty in continuing to support the businesses of Howick Village.
Ken Scott
Chair
Howick Village Association Inc