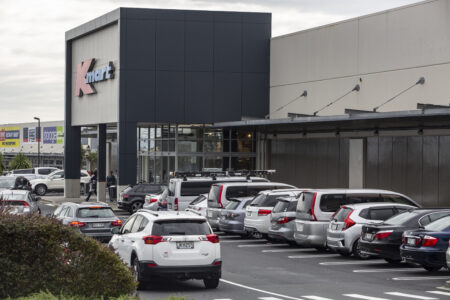 Two men have been arrested and charged over a spate of bag snatches around the city including at locations in east Auckland.
Counties Manukau East Police inspector Colin Higson says the arrests were made as part of an investigation into bag snatches carried out since May.
"The incidents had predominately been reported in the Counties Manukau district and in the areas of Botany and Papatoetoe," he says.
"Police have charged two men, aged 22 and 24.
"Both are currently before the Manukau District Court on numerous charges relating to theft and other dishonesty offences."
Higson says the police investigation remains ongoing and he cannot rule out further arrests or charges.
"Police would like to acknowledge the community's strong reaction to our recent social media appeal.
"While the news of the arrests will be reassuring to our community, we continue to urge them to keep their safety front of mind and to remain vigilant."
Counties Manukau Police recently posted a video to its Facebook page about the spate of bag snatches in south-east Auckland.
In the video, sergeant Nicolas Jensen says the people committing the bag snatches park behind the victim's vehicle.
"The passenger will exit their vehicle and run to yours, steal your handbag and they're gone.
"Our investigations are ongoing and we'd like to reassure the community we take these matters very seriously."
Jensen provides suggestions to help members of the public reduce the risk of being targeted by a bag snatcher.
He says people should not carry large amounts of cash, lock their doors when they get into their vehicle and place their handbag under the front seat.
If someone finds themselves being targeted by a bag snatcher, they should not chase the offender but instead get a description of the person and phone 111, Jensen says.
The video posted by police to Facebook includes CCTV footage of a number of suspects who may be involved in the bag snatchings.
Jensen says the thieves drive stolen vehicles and use stolen credit cards to "obtain items for themselves".
The Times reported in May the experience of an east Auckland woman who had items stolen from her vehicle while parked at a local shopping precinct.
She bought some leggings from Kmart Botany at about 5.20pm on May 18.
The woman got into her car and put on her seatbelt when another vehicle was used to block her car from backing out.
A man she estimates was aged 20-30 years then appeared at her front passenger window.
She says he opened her car door and started going through her shopping, which was sitting on the front seat.
The man grabbed her wallet, a pair of new $7 leggings she bought from Kmart, and ran back to the waiting car, which then left the area.