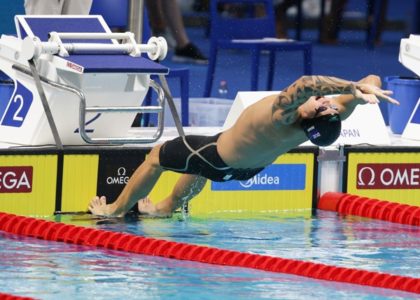 Former Macleans College student Corey Main has qualified for the men's 100m backstroke final at the world championships in Budapest.
He was the only New Zealand swimmer to make a final.
The 22-year-old recorded a personal best of 53.76 seconds in the semi-final to qualify as the eighth fastest on Tuesday NZ – beating his earlier time of 53.97 seconds.
It's the first time he's qualified for a final at a major meet since bowing out in the semifinals at the 2016 Rio Olympics.
Olympic silver medallist Xu Jiayu was the fastest qualifier with a time of 52.44 seconds.
The final will be held on Wednesday NZT.