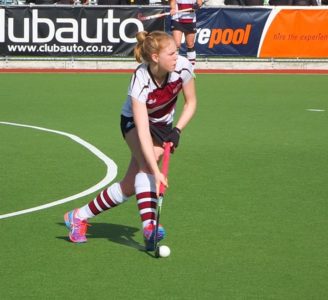 When Kate Ivory got the call up to join the Black Sticks shortly before Christmas, she initially thought she'd been named in the development squad.
"Then I read it again and I was like 'hang on, what?!'"
The 19-year-old, who has played hockey since she was 5, says the opportunity to play alongside her idols is "pretty cool".
"I was quite shocked. I don't really know how to put it into words to be honest, it was what I've always wanted – getting to train and play with people that you've watched for so long."
Ivory played for Howick Pakuranga Hockey Club until 2016 before having to change to a North Harbour club.
While she hasn't had an official cap with the Black Sticks yet, she had a taster during January when she played four games against the visiting Japan team.
Ivory has just been named as a non-travelling reserve to the 2018 Gold Coast Commonwealth Games, but hopes to one day make it to Olympic glory.
"I've got to work hard and do a lot to get there because I'm still one of the youngest [in the team].