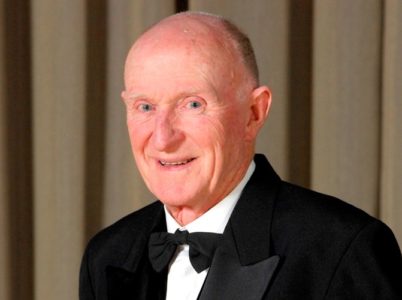 It was nice to see Roy Williams pay homage to Sir Murray Halberg at the Halberg Awards which has raised so much money to inspire disabled sportsmen and women like Olympic sprint champion Liam Malone and sensational swimmer Sophie Pascoe among many others.
Despite a rugby injury which crippled one arm, Sir Murray became New Zealand's first sub-4 minute miler and overcame the disappointment of failing to medal in the 1500 won by Ireland's Ron Delaney at the 1956 Melbourne Olympics by winning gold over 5000m at Rome four years later.
That was the games in which fellow Arthur Lydiard-trained Kiwis Peter Snell and Barry Magee struck gold and bronze medals over 800m and the marathon respectively.
Halberg would be the first to admit that Snell, who struck a golden 800-1500m double at the 1964 Tokyo Olympics, was the greater natural talent in terms of power and pace. But I have long held the belief that in achieving the maximum of which he was capable, no New Zealand athlete surpassed him.
Whereas Snell (Tokyo 1964) and John Walker's (1976 Montreal) 1500m Olympic golds followed in the tradition of Jack Lovelock's (1936 Berlin) by making their sprint for glory 300m from the finish, the gutsy Halberg's 5000m triumph came when he broke from the pack much earlier.
It was an outrageous fox-versus-the-hounds gamble that paid a rich reward and epitomised the steely character of a man who also broke a world three-mile record.
I once joked with him that he had acid rather than blood in his veins and his old rival and great friend Bill Baillie chortled happily in agreement.
But great athlete though he was, it is his establishment of the Halberg Awards in raising so much money for disabled athletes to express their sporting talents that provides the true legacy of a remarkable New Zealander in much the same way as did the late Sir Edmond Hillary's work with the Sherpas following his conquest of Everest.
There were no surprise that Team New Zealand should win the latest Halberg supreme and team awards upon avenging their San Francisco disappointment in Bermuda against the American challenge backed by Oracle millionaire Larry Ellison and masterminded by Russell Coutts and brash Aussie skipper Jimmy Spithill.
In terms of design, sailing and the innovative introduction of cyclists replacing the traditional role of grinders, it was indeed a complete team performance. So much so that they refused to nominate brilliant young helmsman Peter Burling for the individual sportsman award.
That went to amiable world shot put champion Peter Walsh with remarkable kayaker Lisa Carrington taking the women's award upon winning four world medals; two gold, a silver and bronze.
Nor was anyone surprised that fantastic Sophie Pascoe should once again dominate the disabled women's award. It's the achievements of special athletes like her and retired Olympic sprinter Liam Malone that makes us realise just how great Sir Murray's contribution has been.
Meanwhile full marks to coach Tana Umaga and his young Blues team for winning the Brisbane Tens rugby tournament at Suncorp Stadium.
However it's disappointing to learn that Steve Hansen plans up to four training camps before France's mid-year tour which should adversely impact on our Super Rugby franchises.
Although historically unpredictable, on current form France is no threat.
Ivan Agnew is an award-winning sports writer and author