---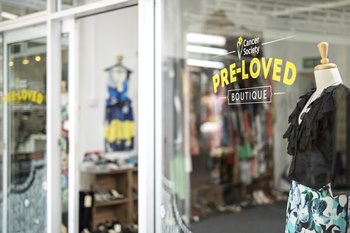 Coolest little charity shop goes digital
The Cancer Society's Pre-Loved Boutique in Howick Village is making it even easier for people to look and feel good by launching a new website so they can shop on-line.
On-line shopping for groceries, clothing or electronics is commonplace but an on-line charity shop is still a relatively new concept for Auckland consumers. The new website offers the convenience of shopping from desk, lap and phone with home delivery or click and collect options.
The shop's new website is www.cancersocietyprelovedboutique.co.nz
In addition to browsing on-line, people are always welcome to come in to the boutique in Rices Mall and have a friendly chat while shopping.
---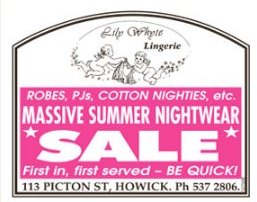 ---
New store at The Terraces
A big welcome to Art Supplies who have moved in to the village having operated in East Auckland for over a decade.
Caitlin is happy to assist people in finding what they need to complete their artworks and projects and we're currently the only dedicated art supplier out east.
Call in — we always love seeing the artistic talent in Howick.
8/10 Wellington Street, underneath the Terraces, next to Rices Mall.
Phone: 09 5336219
---