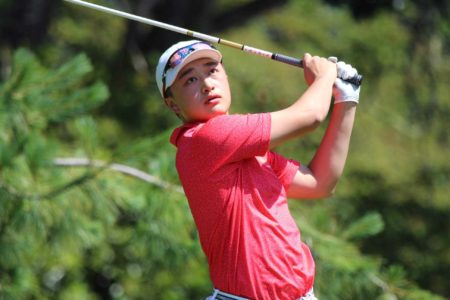 Howick Golf Club's Jimmy Zheng and Canterbury's Juliana Hung have been selected to represent New Zealand at the 2018 Youth Olympics in Buenos Aires.
The pair have been selected for their great form and are the highest ranked juniors in the World Amateur GolfRankings.
They will be 16-years-old at the time of the games and now get the opportunity to compete against some of the world's best young golfers where the small bracket of young athletes aged from 15 to 18 years old will strive for gold.
There are two divisions at the event with the Men/Women Individual championships being held from October 9 – 11 and the Mixed Gender Team championship from October 13 – 15.
Zheng's star is on the rise with a focus which won him the South Island Under 19 Championship earlier this year. The 16-year-old started the final round two shots behind, to then shoot seven-under 66 and win by an impressive two strokes.
He recently won the Ryan Moore Junior Championship in America which was a breakthrough result against a very strong international field, followed with a fifth-place finish at the IMG Academy Junior Worlds and a fourth at the ACDS Junior Championships.