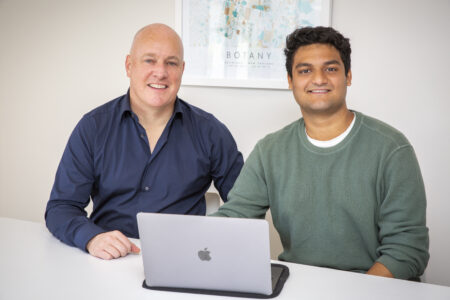 Aryan Bhatnagar intends to use the next five months investigating one of the biggest issues facing young New Zealanders.
The 18-year-old former Botany Downs Secondary College head boy is leading a project to audit the provision of mental health services available to his peers as part of his role as the 2022 Botany Youth MP.
Bhatnagar is a first-year commerce and arts student at the University of Auckland.
After talking to Botany MP and National Party leader Christopher Luxon, Bhatnagar decided to focus his energies examining the quality of mental health services for young people in the local community.
"What we want to see is the pluses and minuses and inadequacies in our mental health system by focusing on what we have here in our electorate and what we don't have," he says.
"I'm going to meet various stakeholders … such as doctors and therapists to figure out what they believe the issues are and how we can better help them, and how they can aid in making mental health better."
Each MP chooses a young Kiwi to represent them at the two-day Youth Parliament in Wellington from July 19-20.
Those who take part advocate for their community, debate issues and legislation, sit on select committees, and ask questions of their peers in Parliament's debating chamber.
The initiative is held every three years with each Youth MP's full term running from March 1 to August 31.
Bhatnagar says he applied for the role out of a desire to learn more about Government and service.
"I'm passionate about politics and how we fit in the world and I thought being Youth MP would be a great way to understand how that works at a local level.
"I'm really interested in economic development.
"It's not the most glamorous aspect of politics but it's probably one of the most important because it gives people the ability to lead their lives in the way they want and the only way they can do that is through economic freedom.
"I'm also really passionate about how we can do that whilst being more equitable, and keeping the environment at the forefront of things."
Luxon says Bhatnagar has accompanied him on public walkabouts at Botany Town Centre and to his state of the nation speech, delivered in Highbrook in March.
"He's also seen some of the constituency work we do.
"He'll get more involved and see more of that so he understands when people come to your office who need help how we can go about that and how we do it.
"That's a really important part of the job and it's a part I enjoy a lot."
Youth Parliament is a "fantastic opportunity for young people who have an interest in public service", Luxon says.
"They'll get a really good understanding of how our Parliament and democracy works.
"I think they will come away from it really valuing the institution.
"I know for myself, having been in Parliament for just over a year, you have huge respect for the place and the people who work there, and all that goes on to make our democracy work for New Zealanders."