One of the very few remaining New Zealanders who served in RAF Bomber Command in World War II celebrates a milestone birthday this weekend.
Squadron Leader Keith Boles (DFC), one of Howick's long-term residents, is turning 100 and will celebrate with a private afternoon tea on January 31 with about 35 invited family and friends.
Boles joined the RNZAF in 1941. He trained as a pilot and was posted to Singapore, then evacuated when the Japanese invaded.
Returning to New Zealand he then volunteered to be posted to England, serving initially as a flying instructor before joining 109 Squadron where he flew 52 operations over Europe, primarily as a Pathfinder.
The Pathfinders were target-marking squadrons in RAF Bomber Command during WWII.
They located and marked targets with flares, which a main bomber force would aim at, increasing the accuracy of the bombing missions. The success or failure of a raid often largely depended on the Pathfinders' marker placement and further correction marking.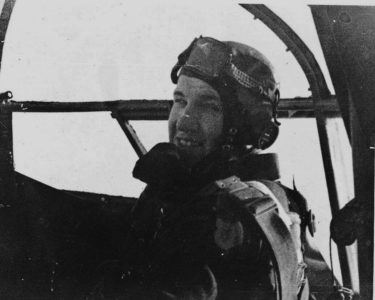 Flying De Havilland Mosquitos, Boles – from Mellons Bay – was awarded the Distinguished Flying Cross (DFC). His citation read: "Acting Squadron Leader Boles as Pilot, has completed numerous operations against the enemy, in the course of which he has invariably shown the utmost fortitude, courage and devotion to duty".
About 6000 young New Zealanders served in RAF Bomber Command in WWII. Of these, around 2000 did not return, almost one in three. Almost half of all the aircrew who served in Bomber Command, nearly 56,000, were killed.
There are fewer than 20 known surviving Bomber Command veterans in New Zealand today and the New Zealand Bomber Command Association is aware of just five surviving pilots.
Boles was a foundation member of the Pathfinders Association and The New Zealand Bomber Command Association where he recently served as vice president.
Boles and his late wife Margaret moved to Howick in 1958, first residing in Kelsey's Fencible Cottage while building their forever home in Mellons Bay.
Their son and two daughters grew up in idyllic surroundings and all attended Mellons Bay School where Boles, as a founding parent, pitched in with parent-led work including helping build the school's swimming pool.
A mechanical engineer, Boles worked until his mid-80s, running his own light engineering business.
Daughter Sue Popping said he was a regular shopper, driving his white Holden Commodore through Howick and parking in the disabled spaces to run his errands.
"His car boasted personalised plates reflecting his beloved RAF 109 Squadron in which he served during the war as squadron leader," said Popping.
"Keith was a much-loved figure in the Howick businesses and banks he frequented and was missed after his necessary move to a rest home.
"Commemorating Anzac Days on Stockade Hill were one of the highlights of his year and he only missed a few due to his reduced mobility.
"My father is being superbly looked after by Ambridge Rose Manor in Edgewater Drive, Pakuranga, having required hospital level care since 2019 when he sustained a nasty fall."