As Howick and districts count down to the 175th anniversary, the Times continues its series by Alan La Roche giving readers a glimpse of life as it used to be. The countdown began at the 170th in 2017
In the early settlement years in Howick there were two well known "wise women", midwives Granny Paton and Annie Nicholas.
Fencible women often had 10 or more children. They lived in cold, draughty cottages with no running water (just well water with no hot water until someone lit a fire under the kettle) but with a caring community who showed compassion and resilience despite subsistence living.
Doctors were generally not consulted about childbirth. There was no reliable contraception and few painkillers. Child mortality in New Zealand was eight per 1000 births compared with 14 deaths/1000 in Britain at that time.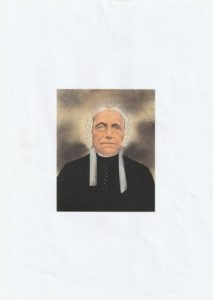 Most settlements had "wise women" who understood the skill required for safe deliveries using herbal and traditional remedies. Babies were baptised as soon as possible after birth, as if the child died, it would be buried in unconsecrated burial ground and "would not go to Heaven".
It was usual for the midwife to live in the cottage, making meals and doing housework for two weeks to help the mother, who stayed in bed for that period. The midwife's fee was one pound a week.
Granny Paton – b 1815, died 1902. She and Fencible John Paton lived at "Springburn" farm in Bleak House Road. After serving in the British Army for more than 20 years, John became a policeman at Bankfoot in Scotland where he met widow, Jane Robertson. They married in 1843 and in 1847 arrived in Howick on the Minerva. John had joined the army as a drummer-boy and served in the Battle of Waterloo aged 14 years where he was wounded. Granny Paton was known "to be fanatically clean", loved babies and had no formal nursing training. She had six children and encouraged breastfeeding. Her only "medicine" was a little brandy and water. When she died, she had 82 grandchildren born in New Zealand. John died aged 80 years and Jane remarried Charles Farmer.
Annie Nicholas – b 1815, died 1908. Annie and Fencible Sergeant John Nicholas lived in Cook Street opposite Hawthornden and the parsonage. She delivered seven of Mrs Lush's nine children. They came from Ireland on the Sir George Seymour, arriving in 1847. They had three children. He was paymaster to the Fencible pensioners. It was customary to name children after the midwife so some became Ann or Nicholas. Living close to the parsonage she could help at a moment's notice. Blanche Lush used laudanum, a tincture of opium extract, during childbirth. It was advertised as "Godfrey's Cordial for childbirth and comforter for children". It was used to quieten upset children, sooth teething pains or to induce sleep.
Rev Vicesimus Lush was the 20th child of his father, hence the name Vicesimus. His journal is the only record of births in early Howick. He noted in his journal on February 23, 1852 "at 11 o'clock in the forenoon my dear Blanche had another child, a boy, to our great joy. He is a fine fat little fellow". He was called Alfred but died in the Howick scarlet fever epidemic of 1854 aged two years. The oldest daughters Charlotte [8 years] and Mary [5 years] were taken to St John's College where Mrs Sarah Selwyn, [the Bishop's wife] looked after them while their mother was having a baby.
He continues next day. "Blanche and baby have been doing well all day. The little fellow is the largest and darkest child Blanche has had. He has a good quantity of dark hair, almost as dark as his mother's". He sent a note to the girls telling them they had a new brother and their rabbits, kept for the table, also had babies.
Howick's first hospital was established in 1907 in Selwyn Road. Many Howick residents remember the Howick Obstetric Hospital where mothers spent two weeks before being allowed to resume normal duties at home. Today the old hospital is refurbished as the Gulf Views Rest Home.
Alan La Roche, Howick Historian