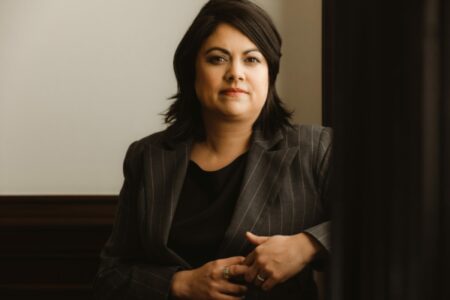 Prime Minister Chris Hipkins has reshuffled his Cabinet with Dr Ayesha Verrall being promoted to Health Minister and Nanaia Mahuta losing the Local Government portfolio.
Hipkins announced the changes on January 31, saying his new Cabinet line-up is focused on "bread and butter issues" such as the cost of living, education, health, housing and keeping communities and businesses safe.
But Botany MP and National Party leader Christopher Luxon says the Government has kept the same leadership team that has "failed to deliver for New Zealanders".
Hipkins says the Government needs a greater focus on what's in front of Kiwis right now and his new Cabinet line-up strengthens that focus.
"In the reshuffle I have balanced the need for stability with renewal.
"New Zealanders want to see the Government getting on with the job but I also want to demonstrate the depth of our talent and bring some new energy and focus to the task ahead.
"Our top team of myself, [Deputy Prime Minister] Carmel Sepuloni, Kelvin Davis, Grant Robertson and Megan Woods will provide stability, experience, and proven leadership."
Robertson remains Finance Minister while Michael Wood is promoted to number seven in Cabinet and becomes Minister for Auckland, a new position, and Associate Finance Minister.
Jan Tinetti becomes Education Minister, taking over the role from Hipkins. Stuart Nash is the new Police Minister.
Verrall takes over the Health portfolio from Little and moves to the Government's front bench.
"An infectious diseases expert, she brings almost 20 years of knowledge of how our health system works and how it can be improved," Hipkins says.
The prime minister has named four new Ministers outside of Cabinet and says his reshuffle is just the first step in the Government's shift in focus.
"Over the coming days and weeks you will see us put words into action, with policies to support New Zealanders by reprioritising existing programmes to free up resources to help with the cost of living."
Luxon says the Cabinet reshuffle "proves once and for all the Government has a new leader but it is the same Labour team that will deliver the same poor results for New Zealand".
"Prime Minister Chris Hipkins has retained all of the top five ministers in the leadership team that presided over the cost-of-living crisis, rising crime and failing educational achievement.
"This is a team that has mismanaged the economy and been addicted to spending.
"It has lost touch with everyday New Zealanders, focusing on Labour's pet ideological projects, rather than getting things done."
Luxon says the reshuffle shows what a "low priority" Hipkins places on the economy.
"None of the prime minister's top three ministers have any experience in business or economic portfolios.
"Retaining the same team shows Labour is out of ideas and will be unable to deliver a new economic strategy to turn New Zealand's performance around.
"The country needs more than a change of leader, it needs a Government that can get things done and deliver for all New Zealanders."