Another world championship is on its way to Manukau, proving Vector Wero Whitewater Park can make waves across the globe.
The International Canoe Federation (ICF) has announced the 2021 junior and U23 canoe slalom world championships will be held in South Auckland.
Canoe Slalom New Zealand board member Sue Clarke put together the successful bid with Sport New Zealand and Vector Wero Whitewater Park, and she says ICF view the facility as world class.
"We have never had a canoe slalom event of this level in New Zealand," says Clarke.
"We came onto the world stage with the Whitewater XL in November 2016 and the Oceania Championships in January 2017, and the ICF watched how we hosted those international events."
Next up are the high-profile 2017 World Masters Games, with three days of competition at Vector Wero starting on Anzac Day.
The bid presented to the board meeting in Manchester, UK included support from Auckland Tourism, Events and Economic Development (ATEED), which positively showcased Auckland.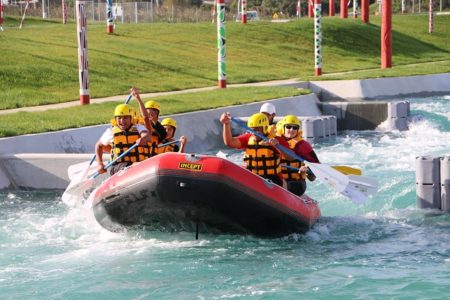 ICF was also impressed by Vector Wero's community-focused youth programmes that give people from all walks of life challenging experiences in white water.
Funding from Sport NZ was invested in state-of-the-art technology for timing and Clarke says there are still some logistics to address before the world-class athletes compete in 2021.
"Northern Hemisphere competitors will come to Vector Wero in their off-season to build up their hours on the park.
"This will have a positive influence on our local kayakers and we are expecting a lot of local interest as Kiwis will have a degree of home town advantage.
"Vector Wero is the new kid on the block and the internationals are keen to come here."
The Oceania championships will be held at Vector Wero twice before the 2021 junior and U23 canoe slalom world championships, which will provide good experience for administrators.
Vector Wero general manager Ian Ferguson says: "We are now recognised as offering a world class facility and it is a big win to have an event of this calibre at the park.
"At the same time we continue to pour the schools through the course which no other venue in the world does."