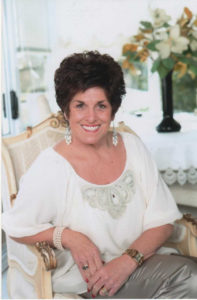 Val Lott can't walk too far anywhere in the Howick, Pakuranga or Botany shopping districts without being accosted for a chat and a catch-up.
At 72, she has touched many lives in this community, most notably those of hundreds of girls, now young women.
She is the face, heart and soul of Miss Howick, the beauty pageant, an anachronism that survived until as recently as 2012.
To this day, Val is treated each month to a home visit from at least one former beauty pageant contestant. The girls have been paying homage for years.
To understand this rapport, to know that it has become more endearing with the march of time, one has to consider two things – why Val came to create the pageants and what the contestants got from it.
It was the mid-1980s, for four or five consecutive years, Val noticed each Miss New Zealand on TV was a Howick or Pakuranga girl. And she was able to pick the winner each time.
A single mother-of-three at the time and a frantically busy sales rep selling everything from hardware, cosmetics and brush ware, she chose to also create the Miss Howick Beauty Pageant.
It was her love and became a local institution. And it was never for the money.
"It was the passion. If you go into something for the glamour and high life, you're off to a poor start," says Val.
"I've been blessed with an abundance of energy. I love doing things for others. If I say I'm going to do something, I'll do it."
She needed that energy because she organised everything whether she was on the road or not.
"In my car I had a typewriter and a sewing machine. I would sit in the motel at night; I would be writing up the script and sewing the girls' costumes."
It was difficult with no capital. In the early years the Howick Business Association helped, as did Howick and Pakuranga Times' directors Reay and Brian Neben.
"We had no money. I wasn't worried for money for me. Anything we raised went to venue hire, power, lighting, sound and prizes," Val says.
And how did she find her beauties? "Mostly out and about. At first I was embarrassed approaching them and then I just pounced on them" she says.
"It was definitely a gift for me. On stage you could tell Val's girls…it was about their image, how they talked and held themselves."
Getting the girls ready was not easy either but her raison d'être and determination always got her and the newest contestants over the line. "I did have to learn over the years that everybody's different," Val says.
"At the sashing ceremonies the girls were normally timid and meek then eight weeks later they'd be brimming with confidence."
The swimsuit section was never an issue for her or the girls. It accounted for five minutes of a 90 minute show. "It's a beauty pageant. I didn't have any problems with it at all," she says. "Some went on to love it and made good money out of it becoming bikini and underwear models."
Acting and modelling agencies also shoulder-tapped her girls. It was a stepping stone.
Everything has its time though and after 17 years with Miss Howick Val took on and combined Miss Auckland, Miss Counties and Miss North Harbour to her yearly plan with all winners going onto Miss New Zealand.
"Hence why I know over 2000 girls, their families and nanas and poppas."
Pageant contestants invariably blossomed through grooming and confidence classes – they started at age 16 – and there was also the sage advice handed down by their matriarch.
Val would not countenance poor behaviour. "I was a stickler…no gossip and no nastiness. I never, ever had that problem with the girls," she says.
"I used to say to them, 'do not become offended, you're wasting valuable energy' or "you must be a window person not a mirror person'."
The fall of the curtains on this big part of her life and those who stepped out onto the stage never ended. Val remained as close to them as they did to her.
"Some mothers would say, 'My daughter has more respect for you than us'."
Val's straight forward answer was 'I'm simply, not their mother'."
"One day I got home late and exhausted and I had a shower and got a call. I drove to Ponsonby and talked to one of the girls till midnight. She was at a loss.
"I've had calls at 2 in the morning. I hear the love stories and broken heart stories."
Val, has also attended the weddings of some of the girls and their parents' funerals as well as the funerals of former beauty pageant contestants. And she relishes their visits, her most recent from Danijela Unkovich (Miss Howick in 2009, Miss Universe NZ – her sister Natasha has won Miss Auckland and went on to be crowned Miss International NZ).
"I'm so humbled," Val says.
"I had such a hard road as a young single mum. I had plenty of heartache and hardship.
It really helped me.
"The bond of love I have with the girls is nurturing."