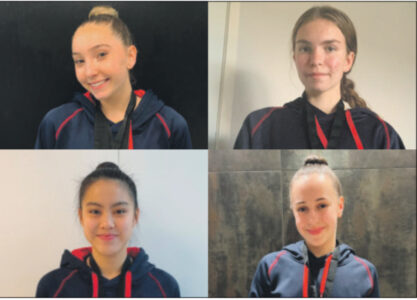 Four gymnasts from Macleans College made a good account of themselves at the recent
New Zealand Secondary Schools Rhythmic Gymnastics Championships with two winning silver.
The competition doubled as the final qualifying event for club nationals and drew competitors from across the country.
With so many gymnasts competing it was a very tough competition but all four Macleans College students produced excellent results with Abby Snooks and Olivia Lin each clinching silver medals in the all-round competition.
Results
Sophie Smith (Te Kanawa House), Level 6, 5th overall [5th hoop, 6th ball, 1st ribbon]
Emma Hunt (Te Kanawa), 6th overall [4th hoop, 2nd ball, 6th ribbon]
Abby Snooks (Snell), 2nd overall [2nd hoop, 2nd ball, 2nd clubs, 1st ribbon]
Oliva Lin (Batten), 2nd overall [6th hoop, 1st ball, 1st clubs, 2nd ribbon]