Two new local body politicians have emerged following Local Elections 2019.
For the Howick Local Board, we see Howick businesswoman Bo Burns take one of three seats in the Howick Subdivision at the expense of town cryer Jim Donald. Sharon Stewart, who was successfully voted back onto Auckland Council, took the most votes in the Howick
Subdivision but relinquishes that for the council seat moving Burns up to third spot.
Also new is Bucklands Beach Olympian and ratepayer advocate Bruce Kendall (Pakuranga Subdivsion) nudging out police officer Garry Boles.
Councillors Sharon Stewart and Paul Young were easily returned to represent the Howick Ward on the Governing Body while Phil Goff easily romped back home as mayor against feisty opponent John Tamihere.
Mike Turinsky, Peter Young and Bob Wichman were voted back in in the Botany Subdivision.
In Howick joining Burns are incumbents and long-term local body politicians John Spiller and Adele White.
And joining Kendall in the Pakuranga Subdivision are more seasoned politicians, Katrina Bungard and David Collings who was Howick Local Board chair.
TWO LOSE OUT ON BOARD; TWO ELECTED FOR FIRST TIME
Cr Sharon Stewart: nothing ever stops
Sharon Stewart has returned to Auckland Council with a whopping 19,320 votes. Hardly had the results been announced when Sharon was out and about trying to solve problems in the community.
"Nothing ever stops," she says. "I haven't been sworn in as yet but have started visiting homes of people who have asked for help. It's what you do the whole time that counts and not just during election time. You have to be out and about looking at helping solve problems and not just ask residents to call the council call centre if they have a problem."
She is happy to stand down from the Howick local Board (Sharon won 5643, followed by John Spiller with 5457 and Adele White at 5010 votes) and let Bo (with 4738 votes) to move into a seat.
Sharon relinquished her seat as she was elected to council again.
She says she is grateful to the people of Howick/Pakuranga/Botany and Ormiston for re-electing her. "I am particularly pleased to see the Howick Ward had an increase in vote from the last election."
Paul Young: used to working 100 hours as week
Despite having his campaign billboards vandalised and other setbacks including his mother being hospitalised and passing away weeks before the election, Paul Young was re-elected onto Auckland Council. He was also elected onto the Counties Manukau District Health Board (DHB).
He says he will just have to manage his time better considering being a councillor is a contract job and demands a minimum of 40 hours. "But I am used to working 100 hours a week, which I have been doing for the last six months. It's about time management and determination to make a difference," he says.
"I was keen to stand for DHB since I spent a lot of time with my mother in the hospital and learnt a lot about how things function in the health system, the problems they face, parking problems and a lot more which I thought I could help with. Also, the doctor at the rest home my dad is in made me promise last year that I will be on the DHB board so that I can make things better.
"As a councillor I will focus on transportation, fair budget and resource for east Auckland and recognition of diverse communities."
Adele White: grateful to be re-elected
Adele While has been re-elected to the Howick Local Board (Howick ward) and says that in the 18 years in local government she has seen considerable change to both the Howick Ward and the governance role of local board members.
"The community has asked for change so it was timely for John Spiller and me to join with new candidate and fellow Howickian Bo Burns to form our winning #weknowhowick election team.
"We were warmly accepted whilst out meeting and greeting, complimented on our fresh branding and clean honest campaign, and well briefed on issues concerning local people," she says.
"I look forward to seeing implementation of the Howick Village plan, some positive results around planning issues in Howick, and ward-wise, a community centre for Flat Bush."
John Spiller: accessible and responsive
John Spiller has been in the local body politics for 21 years and seen many people come and go.
"It's a privilege to have been re-elected to the Howick Local Board (Howick Subdivision). This election has been no different with some changes to the local board make-up that signifies a desire to see younger people involved in decision-making processes that affect our community," he says.
"There are also likely to be changes to the board leadership team with a shift away from candidates with political party affiliations.
"Over the next three years I hope to see an urban forest begin to take shape on the former Greenmount landfill site, more work being done to stabilise and protect our vulnerable coastlines and a start made on an environmental education centre in the Mangemangeroa reserve.
"Our #weknowhowick campaign was well planned and executed. We all value tremendously the support we have had in getting the three of us over the line and promise to be accessible and responsive to our community's concerns and interests."
Bo Burns, getting stuck in
"Being on the Howick Local Board was something I always wanted to do, a path I knew I would cross, I just didn't know when that would be.
The decision and choice to work alongside Adele White and John Spiller was an easy one. They are both down to earth, passionate, knowledgeable, hardworking professional locals. I was delighted that they wanted to work with me also and from there our #weknowhowick team and brand was formed. The mixed balance has worked extremely well from initial setup, campaign planning, branding, budgeting, marketing, events, delivering 20,000 brochures with our crew of helpers and putting up 50 billboards!
It's been a crazy few months in which I've already learnt huge amounts and I will continue to learn and grow.  I can't tell you exactly right now what my first term will bring, but I can say that I am extremely grateful to the 4738 people that backed me and voted to have me as their representative. I can however promise that I will be accountable and like I have said all along, it's not what I want, but what you "The Community" wants and needs that matters most to me. I can imagine there is a lot on the Board's to-do list, that needs to be actioned and I look forward to getting stuck in and ticking items off our list together!"
Katrina Bungard: listening to our community
Former deputy chair of the Howick Local Board, Katrina Bungard says she is excited and humbled by the support the community has continued to show her in her re-election to the Local Board (Pakuranga Subdivision) and to Counties Manukau District Health Board.
"It is an absolute privilege to serve our community and a responsibility I take very seriously," she says.
Katrina celebrated the win with fellow C&R Communities and Residents colleagues at the Auckland regional event and later "had a lovely dinner with my close family and friends at my home in Pakuranga."
While she looks forward to the new board consulting the community to create the Local Board Plan for the next three years, she will continue working with AMETI and advocate strongly for effective transport solutions such as the progression of the Reeves Rd flyover.
"As a board, I am proud of the things we have achieved thus far. I look forward to listening to our community with engagement and public consultation to ensure that we do have the balance right."
Bruce Kendall, thanks for the trust
"I'm really happy that I've been given a chance to be involved. I really am hoping to effect positive change. I was close last time (Local Elections 2016) with pretty much no effort. I really thought I had a good chance and for that I thank all those who put their trust in me.
I'm really pleased I ran with Steve Udy and Wayne Huang. I'm sad they didn't get over the line. They have been really supportive as has (Councillor) Sharon Stewart.
I'm looking forward to working with her and Paul Young on the council. I feel like everybody has been really supportive so far, and been very helpful."
David Collings: challenge council costs
Former Chair of Howick Local Board David Collings has been re-elected to Howick Local Board (Pakuranga ward) and says that he will continue challenging council costs.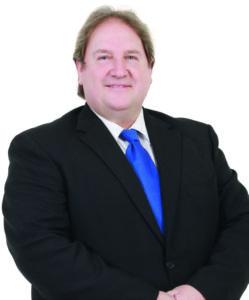 "Firstly, can I just thank those that continued to show their faith in me, it's always humbling to be supported by thousands of voters in our community," says David.
"Thanks also to all that took part in the democratic process and congratulations to both councillors for being successfully re-elected.
"It's a shame to have lost two very passionate local board members but it's also great to welcome two new members and congratulate them and the returning board members.
"I will continue to challenge council costs as I always have and I think we need more collaboration between councillors and board members in the overall interest of the community and in getting things done for Howick, Pakuranga and Botany."
Peter Young: happy and healthy communities
Peter Young has been re-elected on the Howick Local Board (Botany Subdivision) and says that he got around the same number of votes he got three years ago.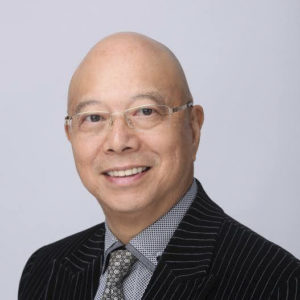 Peter says he is a man of action who believes in happy and healthy communities.
"In the next three years I am going to push for an indoor sports centre. There are plans for five football fields in Flat Bush and I am pushing to get one area for a multisport centre at the Orchards Farm along Baptist Rd, Flat Bush.
"I will also be pushing for an indoor swimming pool at the Barry Curtis Park so that people keep fit by being involved in healthy sporting activity.
"That apart, in terms of transportation, I am passionate about a multi-level car park being built in Botany which will make it convenient for people to Park and Ride.
"I do really appreciate all the support I got and will continue working hard to serve the community."
Mike Turinsky: prioritise what needs to be fixed
"There is definitely more to do; we just need to work hard and get the job done," says local board member Mike Turinsky.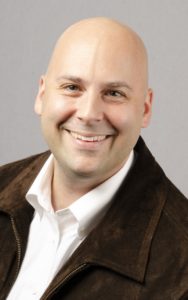 "I am extremely grateful for being selected by the voters of the Botany Subdivision to represent (on the) the Howick Local Board. The Local Board is the closest elected body to the community and local residents seem to value having access to their representatives. It is also clear that residents want to be heard.
"For this term, we need to focus on the basics and ensure projects that are currently underway are completed. "We need to do a stock take of issues in our communities to be able to prioritise what needs to be fixed. We must prioritise projects for the Transport Capital Fund as soon as possible to get them underway.
"I am also expectant that the board will work closely with the Councillors Sharon Stewart and Paul Young for the benefit of the Ward."
Bob Wichman, proud to represent
"I was confident of being re-elected but I knew it could be close as the others were good candidates.
Voters obviously wanted the continuance of my experience and know how to help guide the Local Board on the right path. I have a reputation for being careful with ratepayers' hard-earned cash and I will continue to do so, while at the same time encouraging development and upgrading Botany and Howick, an area I am proud to represent.
Two things I am tough on are policing and safety and will continue to push for a fire station and ambulance base in Botany, something which is a must for the fastest growing area in Auckland and NZ. Garry Boles and Jim Donald will be missed for their hard work and dedication."
LOOKING FORWARD TO DHB ROLE
Garry Boles
Long-serving Howick Local Board member has been ousted from his seat on the Howick Local Board (Pakuranga Subdivision) by newcomer Bruce Kendall.
Naturally disappointed at losing his seat to someone with no political experience, Garry passed on his congratulations to all those elected and hoped they "put in enough effort (as he has) for the past six years".
Boles would like to be acknowledged as someone who "spoke up when things were wrong" during his six-year tenure on the board. He will continue in his day job as a police officer within the media unit and focus upon his role on the District Health Board.
Long serving board member Jim Donald also missed the cut for re-election. He has been approached for comment.
LOCAL ELECTIONS 2019 – Provisional results
 [Bold denotes those elected]
MAYOR
Phil Goff wins 176,599 1 (187,622 in 2016); John Tamihere 79,551 2; Craig Lord 29,032 3.
COUNCIL – HOWICK WARD
Sharon Stewart 19,320 1 (17,923);
Paul Young 16,595 2;
(Others) Damian Light 12,195; David Collings 11,691; Tofik Mamadov 4292
HOWICK LOCAL BOARD
BOTANY SUBDIVISION
Mike Turinsky, Practical Not Political 5610 1;
Peter Young, C&R – Communities and Residents 5357 2 (5009);
Bob Wichman, C&R – Communities and Residents 4704 3 (4843);
Ashleigh Harding, Independent 4409 4;
Nivedita Sharma Vij, C&R – Communities and Residents 2746 5;
Mark Johnson, Labour Party 2621 6;
Kharag Singh, Labour Party 1733 7;
Lance Millward, Labour Party 1660 8;
Masooma Mehdi, 1158 9;
Ajaypal Singh, 962 10.
HOWICK SUBDIVISION
Sharon STEWART, Independent 5643 1 (Elected to council, relinquishes seat on board);
John SPILLER, weknowhowick 5457 2 (6203);
Adele WHITE, weknowhowick 5010 3 (6207);
Bo BURNS, weknowhowick 4738 (assumes seat on board) 4;
Richie BARNETT, C&R – Communities and Residents 3577 5;
Jim DONALD, Independent 3417 6;
Barry WOOD, Independent 2763 7;
Matthew SHEEHY, Independent 1214 8;
Jess ANDREWS, East Vision 1154 9.
PAKURANGA SUBDIVISION
Katrina Bungard, C&R – Communities and Residents 4622 1 (5941);
Bruce Kendall, 4383 2;
David Collings, C&R – Communities and Residents 4043 3 (5695);
Steve Udy, Independent 3642 4;
Garry Boles, C&R – Communities and Residents 3469 5 (4562);
Wayne Huang, 3196 6;
Morgan Xiao, East Vision 1612 7;
Tofik Mamedov, East Vision 1089 8;
Dale Smith, 800 9;
Peter Fleming, Independent 798 10;
Khalyd Baloch, 600 11.
COUNTIES MANUKAU DISTRICT HEALTH BOARD (7 seats)
Paul Young 11,842, 2;
Katrina Bungard 10,330 6;
Garry Boles 10,116 7.