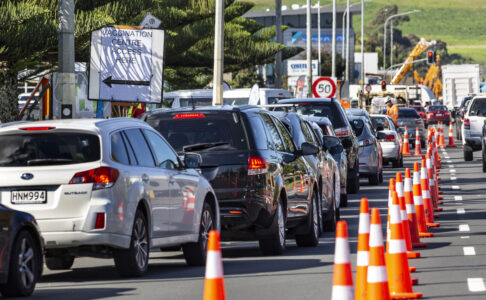 By Simeon Brown, MP for Pakuranga
Over the last couple of weeks, I'm sure many of you have been becoming increasingly frustrated by the lack of direction the Government has been giving New Zealanders regarding the plan out of this lockdown.
We have seen the Covid numbers increase in Auckland and we have seen Covid spread to other regions with little explanation about how it got there.
Northland has been put into lockdown after two people living in Auckland obtained travel exemptions under false pretences to travel north, only to return positive tests for Covid-19.
Not only does it appear they broke the law but they have also so far refused to explain why. Despite this non-compliance we have also seen no charges laid against these women.
It is becoming increasingly clear that the rules are being applied inconsistently which poses the question, what is the point of the restrictions we have if we won't even enforce them or punish those who break them?
Why are the rest of us making the sacrifices we continue to make when a few people are consistently break them without consequence?
The same can be said of the various reports of gang members breaking the rules or the protestors in Auckland who have largely been ignored by the authorities.
As it stands, large numbers of new cases continue to be reported each day and it's about time the Government makes the hard decisions it seems unwilling to make.
If we aren't going to bother enforcing restrictions, we should be implementing a plan to move our way out of them. National has put forward a plan that balances the health and safety of Kiwis while charting a path back to normality.
The Government's response so far is to make things more confusing by adding 'phases' to the Alert Levels and now proposing a new 'Traffic light system' to replace Alert Levels.
Reports over the weekend suggest we are nearing the 90 per cent target for the eligible population who have received a first dose of the vaccine and are now above 60 per cent for those who have received their second dose.
It's time to put in place a real plan to move our country forward. Delta, and the science around it, has made it clear that Covid will ultimately need to be treated like other infectious diseases like the flu – something we must learn to live with.
Now is not the time to create new rules or change existing ones, it is time for the Government to chart a pathway forward which safely restores the freedoms of all New Zealanders and in the meantime applies existing laws consistently.