Three east Aucklanders have been recognised in the New Year 2022 Honours List.
Gaye Bryham of Pakuranga Heights has been made an Officer of the New Zealand Order of Merit for services to sport and recreation while Venkat Raman of Pakuranga and Allan Stowers of Whitford were appointed Members of the New Zealand Order of Merit – Raman for services to the Indian community and Stowers for services to the Samoan community.
Bryham has dedicated 30 years in sport and recreation, having been Deputy Head of the School of Sport and Recreation at Auckland University of Technology (AUT) since 2000 and more recently Head of Department, Sport Leadership and Management.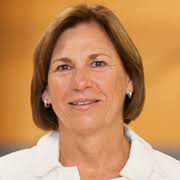 Bryham became the Deputy Head of School in 2000 contributing strong connections between tertiary education and the sport and recreation industry. Committed to fostering work-integrated learning and graduate employment, she demonstrated this through the co-operative learning courses of the Bachelor of Sport and Recreation, which sees students leaning into research and work opportunities across the sports sector in New Zealand.
She helped establish AUT Millennium, a non-profit organisation that is committed to providing an environment for high performance sports training, community sport, health and wellbeing, championing the relationship between AUT and The Millennium Institute of Sport and Health to create a world-class teaching, research and applied centre of excellence.
She helped form the New Zealand Academy of Sport North, leading the establishment of the Athlete Life Programme with High Performance Sport New Zealand.
She contributed to the development of the AUT South Campus to expand accessibility of education to students in the South Auckland area.
Bryham is a founding member of Women in Sport Aotearoa and is a Sport Auckland Board Trustee.
Raman has dedicated more than 20 years as editor of Indian Newslink to disseminate current affairs and news to the Indian community and wider migrant communities. He has been employed with Indian Newslink since its establishment in 1999 and has since used the platform to maintain a link to the home country culture of hundreds of thousands of Indian-Kiwis.
He instituted and promoted the Indian Business Awards which plays a key role in motivating Indian diaspora to excel in business, improve governance and create employment. He is a founder and member of the governance body of Gandhi Nivas, an organisation which provides refuge and counselling programmes to rehabilitate male perpetrators of family violence.
He is an advisor for several ethnic communities including Aotearoa New Zealand Federation of Tamil Sangams and Mana Andhra Telugu Association, and actively promotes communities amongst the Indian diaspora. He has been appointed to several police boards including the Ethnic Advisory Board of the Police Commissioner, the Asian Advisory Board of Auckland City District Police and the South Asian Advisory Board of the Counties Manukau District, all since their inception.
He has developed relationships with senior political leaders across the spectrum and ensures Indian community concerns are communicated. Raman is also a founder of Saint Mother Teresa Interfaith committee.
Stowers has served the Samoan community in New Zealand and in Samoa through various fundraising and community initiatives. He has been a volunteer with the Samoa Victim Support Group (SVSG) since 2005, which provides support, refuge, and education around domestic violence and sexual abuse.
He co-founded the Auckland SVSG, which then generated several sub-groups in Christchurch, Sydney, Brisbane, Melbourne and American Samoa. He has supported the Carmelite Nuns of Samoa through fundraising efforts, which have helped fund the build of the first monastery in Wallis and Futuna, and in Tonga. He started the Lilomaiava Development Project, creating employment opportunities for youth in Safotu, Manase and nearby districts in Samoa while fulfilling the needs of New Zealand businesses for seasonal workers.
He was a founding member of the 13 Days of Christmas for the Congregational Christian Church Mangere East (EFKS Puaseisei) focusing on uniting different religious denominations and youth during Christmas, which has been operating for more than 12 years.
Stowers has been instrumental in many fundraising activities for church groups and schools in New Zealand and Samoa, as well as sport teams including the International Manu Samoa Rugby team and Toa Samoa Rugby League when needed. He also supports and mentors young Samoan entrepreneurs in Auckland.