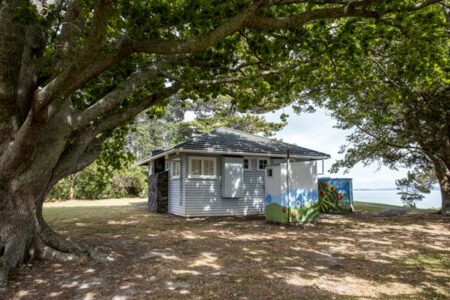 Franklin Local Board has announced strategic funding for groups located in the area.
Board chair Andy Baker says the partnership grants support local groups that serve the community through their activities, ranging from events to welfare support programmes.
These include support for A&P societies in Clevedon and Franklin, business associations and events such as the Clevedon Art Trail.
Fifteen applications were made, requesting around $240,000 from a budget pool capped at $175,000.
"These partnerships are about providing ongoing security for groups so that they can plan and work with us," Baker says.
On December 13, it was announced that the Takutai Charitable Trust would be one of these groups granted strategic partnership funding and a lease over Beachlands Log Cabin.
The trust's small business is dedicated to recycling and repurposing items, reducing waste. All proceeds are returned to the community. It also operates community initiatives such as food supply and helping people across other forms of support.
From the outside, Franklin Local Board Wairoa member Malcolm Bell says, it can appear that Beachlands and Maraetai are wealthy areas where family support services might not be needed.
"But if you look much close you realise that just like everywhere else across Franklin, there are people struggling," Bell says.
Funding, says Wairoa member Angela Fulljames, will give the trust "a little bit of certainty and help get it up and on its feet".