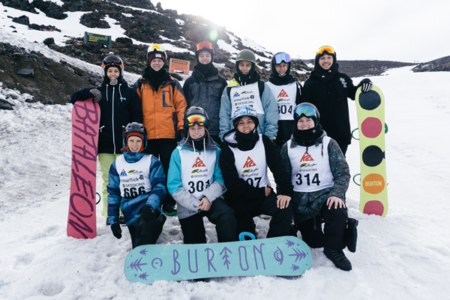 Elim Christian College has won the Secondary School North Island Championships this week.
The girls' team, coached by Tody Granat, has remained the defending champion as the number one girls snowboarding team in the North Island.
Teacher Amos Ling said both the boys and girls teams did "exceptionally well, with many producing their personal bests".
The girls' team has also been invited to participate in the Secondary Schools South Island Championships this week at Cardrona at Queenstown.
Overall results across 3 events:
Slopestyle – Elim qualified 4 out of 10 finalists – Adele Benns, Charlotte Mimilo, Baylin Klein Ovink, Aleisha Bain
Boardercross – Podium Finish – 3rd (Aleisha Bain)
Giant Slalom – Podium Finishes – 1st (Aleisha Bain), 2nd (Baylin Klein Ovink)