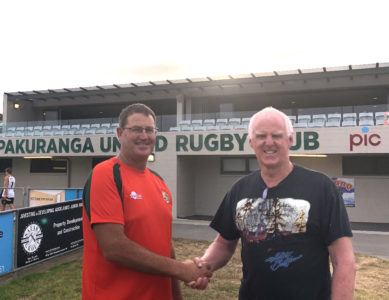 Nominations are open for the annual sports awards.
One of the major changes this year is that the Pakuranga United Rugby Club (PURC) is organising sports awards for the 2018 season on behalf of the Howick Local Board.
The other key change is that several new categories have been included.
The big awards evening is also set. It will be held Thursday April 11 at the Pakuranga United Rugby Clubrooms.
Pakuranga United Rugby's Amanda Dyason said the awards ceremony will include a buffet dinner, celebrity guest speaker and music after the awards presentation.
Nominees will receive a complimentary ticket.
"We'll be endeavouring to get as many nominations as we can for the attached categories," said Dyason.
"This year we have included categories specific to our local schools as we would like to acknowledge the achievements that the schools as well as clubs and individuals are having in our community.
"Nominations are not limited to clubs and schools in our area – they can also include individuals that may live in the area but belong to a club elsewhere."
These nominations will be collated and a panel including Local Board members will finalise winners from the nominations received.
Nominations close on Wednesday March 20 and can be forwarded to Amanda Dyason rugbyadmin@purc.co.nz.
Award categories
Sportsman of the Year, Sportswoman of the Year, Coach of the Year, Masters of the Year, Service to Sport,  Official of the Year, Club of the Year, Junior Team of the Year, Team of the Year, Junior Sportsman of the Year, Junior Sportswoman of the Year,  Administrator of the Year, Primary School / Intermediate School of the Year, High School of the Year, Volunteer of the Year, Internationalist of the Year.