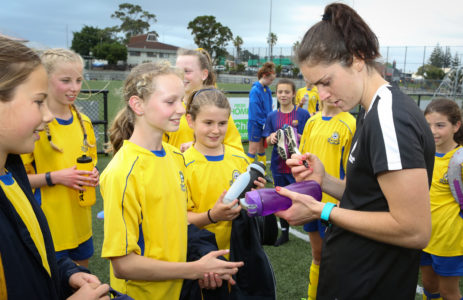 Stephanie Skilton, who is a current NZ Football Fern and captain of the Auckland national league side, was a hit at a session for girls at Bucklands Beach Association Football Club (BBAFC) on last Friday.
Sander Waterland, Director of Football at BBAFC, said: "We had around 20 talented girls coming down for the session and Stephanie was great with the kids.
"She is a great role model for the young girls who one day would love to be like Stephanie. Lots of kids had their ball signed by Stephanie and took photos with her and we heard lots of positive feedback about her.
"We wanted to promote Football for woman in the area and for our football club."