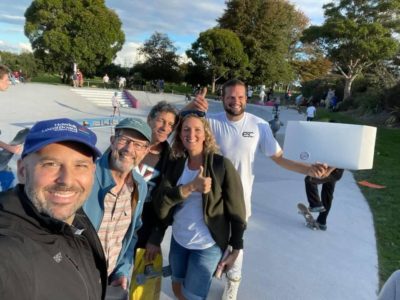 The refurbished skate park at Lloyd Elsmore Park in Pakuranga is being hailed a success.
A large crowd including Howick Local Board members, Howick ward councillor Paul Young and Pakuranga MP Simeon Brown turned out to celebrate the facility's official reopening with a barbecue on April 30.
Work has been carried out in recent months to transform the skate park's concrete surface into a more useable condition.
As part of these efforts "local skater dad" Aaron Martin lobbied the local board and Auckland Council to upgrade the facility and make it safer and more accessible for users.
He's also formed the East Skate Club and encourages people of all ages to get along and have a go.