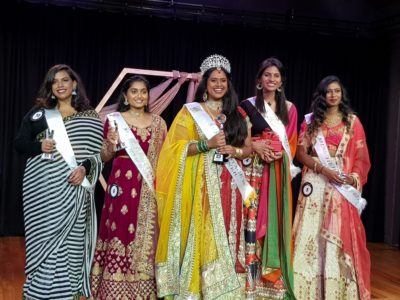 It was all about confidence and showcasing a rich blend of the Kiwi-Indian culture.
The Miss and Mrs Heritage confidence pageant was recently held at Uxbridge Art and Culture following an introduction to the venue by East Auckland Tourism. The pageant presented an opportunity for young women as well as married women from a wider Indian diaspora to step up on the ramp and flaunt their confidence whilst sharing their intrepid journey of adapting to a new country.
Contestants exuded confidence as they spoke about their tale of integration, striking a balance between their professional careers, volunteering work and imbibing the best of two cultures.
The Miss and Mrs Heritage organised by Rambutan Media Works NZ Ltd was not about being size zero or fitting into the beauty queen prototype.
It was about positive body image.
Interestingly, the pageant also had a couple of mother-and-daughter contestants.
Participants were trained by an elegant Hayma Malini, winner of four beauty pageant titles in Singapore and a popular television/radio host.
Married to Yugendran Vasudevan, an actor and an award-winning singer from South India, the couple formerly established Rambutan Media Works as a TV content and events production company in Singapore and later expanded to New Zealand.
Judges included Jessica Phuang, Ethnic Responsiveness Manager NZ Police; Anusha Guler, executive director Office of Ethnic Communities; Department of Internal Affairs; lawyer Pooja Sundar; aesthetics doctor Aravind Chandran and singer Yugendran Vasudevan.
It was a double whammy for the Raman family as a radiant and confident Aishwarya Raman was crowned Miss Heritage.
Usha Raman, her mum. was also crowned Mrs Heritage.
The evening also had captivating performances by the talented dancing team of the Wonder Girls and Kiwi Narthakis as well as a young vocalis, Visashan from a well- known family of Indian singers.