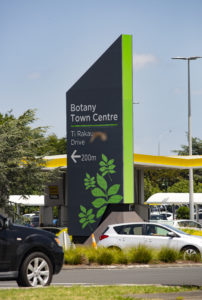 Police are working to identify the people who robbed an east Auckland store at gunpoint.
Counties Manukau Police detective senior sergeant Veronica McPherson says an investigation is under way into an aggravated robbery at a jewellery store at Botany Town Centre on January 10.
"Two male offenders entered the store after 2pm, one armed with a shotgun," she says.
"A quantity of jewellery has been taken. These offenders fled the shopping centre on a moped shortly afterward.
"This moped was later located in the nearby East Tamaki area and is being examined."
McPherson says a scene examination was carried out at the store and an investigation into the incident is ongoing.
"Anyone who has information that may assist our enquiries and has not spoken with police is asked to come forward."
People with information on the alleged robbery can phone police on 261 1300 and quote the file number 210110/5931, or phone the free and anonymous Crimestoppers tip-off line on 0800 555 111.
Meanwhile, police have referred the death of a woman found in bush near a walking track in Waikaremoana Place, Pakuranga, on January 3 to the coroner.
The incident was initially treated as "unexplained" but was later changed to being treated as a "sudden death", police say.