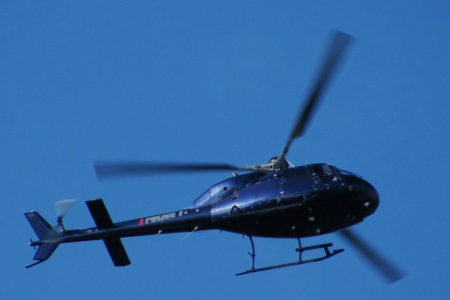 Thanks to the efforts of Counties Manukau Police staff, with the help of the Police Eagle Helicopter and Dog Section, officers were able to arrest a recidivist burglar allegedly involved in a number of thefts including car, tool and mail theft.
Between Christmas Eve and January 4, a vehicle was allegedly stolen from a property in Golflands.
The vehicle was spotted two days later in the Whitford area heading towards Beachlands.
The Police Eagle Helicopter observed the vehicle's driver allegedly dispose of a sack in a vacant plot of land in Whitford, before driving to Beachlands.
This sack was later recovered by a Police Dog Unit and contained a large bundle of mail — up to 200 letters – which was still in bundles from the distribution centre.
The Eagle Helicopter continued to monitor the vehicle which parked at the Beachlands shops. The driver then went into a store and allegedly took an item without paying for it.
He was arrested shortly afterwards and had allegedly been carrying a knife, and items that could be used to break into vehicles.
Police recovered the stolen vehicle, which contained a large amount of stolen tools and items.
The vehicle will now be returned to its owner.
The man faces a number of charges including unlawfully taking a motor vehicle, theft and possessing a knife in a public place and was due to appear in court on Friday.